The Innovation Mission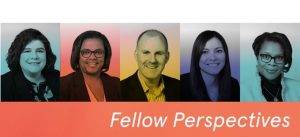 One big idea could change everything. 
Our blog provides the opportunity for The Innovation Mission fellows and staff to share their journey, offering insight into how they use innovation to grow a big idea that can tackle poverty.
Read the latest:
---
March 30, 2018
By Bill Leamon, college and career coach, Notre Dame College
With only 15 percent of Cleveland's low-income, first-generation students who go to college achieving their dream of earning a diploma, the 85 percent who drop out of college will be no more prepared than before to pursue a career. 
---
March 14, 2018
By Penny Smith, Assistant Professor of Family and Community Medicine at NEOMED and CEO of Alegria Technologies and Consulting
The current overall unemployment rate for Ohio is about 5.7 percent. Current job training and workforce programs generally are not targeted to non-custodial parents. If these individuals had better awareness of and access to gainful employment, they may be better motivated to support their child financially.
---
February 23, 2018
By Hazel Remesch, supervising attorney at The Legal Aid Society of Cleveland
If housing is a basic human need, why isn't legal representation to preserve an individual's housing a basic right?
---
Dabney Conwell, vice president, Benjamin Rose Institute on Aging; executive director, Rose Centers for Aging Well
Julie Cortes, senior attorney, The Legal Aid Society of Cleveland
Bill Leamon, college and career coach, Notre Dame College
Hazel Remesch, supervising attorney of the housing practice, The Legal Aid Society of Cleveland
Penny Smith, assistant professor of Family and Community Medicine at NEOMED and CEO of Alegria Technologies and Consulting