June 15, 2017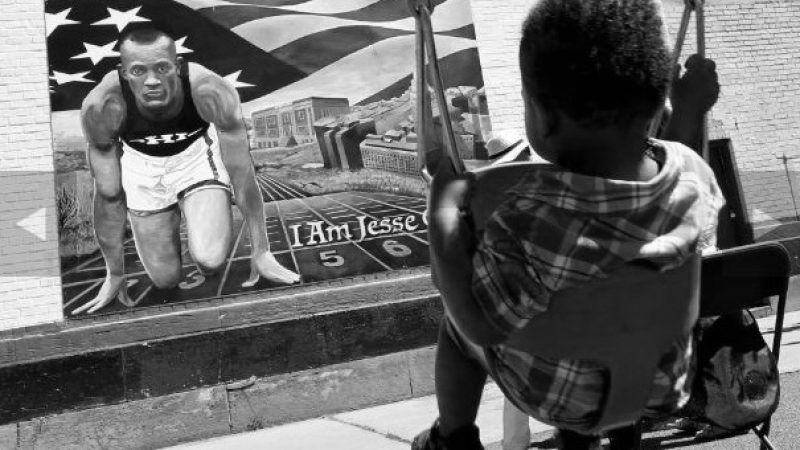 Neighborhood Connections, with additional funding from Cuyahoga Arts & Culture, announced that it has awarded Cleveland Central Promise Neighborhood Ambassadors with funding for a community engagement project called Central Celebration: Present, Past and Future.
Central Celebration will be an event featuring on-stage performances from neighborhood youth that deliver biographical accounts of past and present community leaders from the Central community. Over the next few months, the Promise Ambassadors will be recruiting and working with youth from Central to be part of the performance. Parents, teachers and library staff will also be heavily involved in the event to mentor youth throughout the research, rehearsal and performance process.
"By empowering kids to conduct research and learn about our neighborhood's history the information will be passed along to others," said Twila Norris, Promise Ambassador. "The process of learning about our leaders and connecting people to all the community resources that will help pull this event together will teach our kids about their living environment and extend their education outside of the classroom and into the community."
The event is expected to feature performances highlighting former Congressman Louis Stokes, former mayor of Cleveland Carl Stokes, current city of Cleveland Mayor Frank Jackson, Olympian Jesse Owens, Judge Sara J. Harper, Councilwoman Phyllis Cleveland and others.
A host of Cleveland institutions are currently honoring Carl and Louis Stokes in a series of year-long events, to celebrate the 50th anniversary of Carl Stokes' election as mayor of Cleveland.
The group sees Central Celebration as a way to promote the importance of education, leadership and community through educating families on the history and culture of the Central neighborhood in Cleveland.
"We all share a desire to increase community engagement in Central and want to educate Central residents about the neighborhood's rich history," said Lillie Hunter, Promise Ambassador and Neighborhood Connections grantee. "We also hope the program will draw attention to all the resources available in our community."
Neighborhood Connections offers small grants to groups of residents in Cleveland and East Cleveland to do projects that improve the quality of life in their communities. Grants range from $500 to $5,000. Grants are intended to spur small, grassroots community projects.
Promise Ambassadors are advocates and supporters of the Cleveland Central neighborhood. They have participated in Cleveland Central Promise Neighborhood-provided training and are committed to working directly with the Promise Neighborhood organization and its partners to improve the quality of life for residents in the Central community. Promise Ambassadors are involved in a specific area or areas of interest connected to the Promise Neighborhood mission including: early learning, K-8, high school, college and career or resident leadership. Learn more about the Promise  Ambassador program here.