April 25, 2018
More than 50 representatives from at least 20 organizations joined one another for three days of conversation, collaboration and inspiration as part of the 20th annual gathering of the Assembly of Catholic Foundations.
First convened in 1998 by Sister Catherine Lee, CSJ, and Sister Maryanna Coyle, SC, the Assembly consists of sister-led or sister-founded foundations from across the country. The conference serves as an opportunity for the groups to network together and share best practices in support of their philanthropic missions. This year's conference was hosted in Cleveland by the Sisters of Charity Foundations of Cleveland and South Carolina.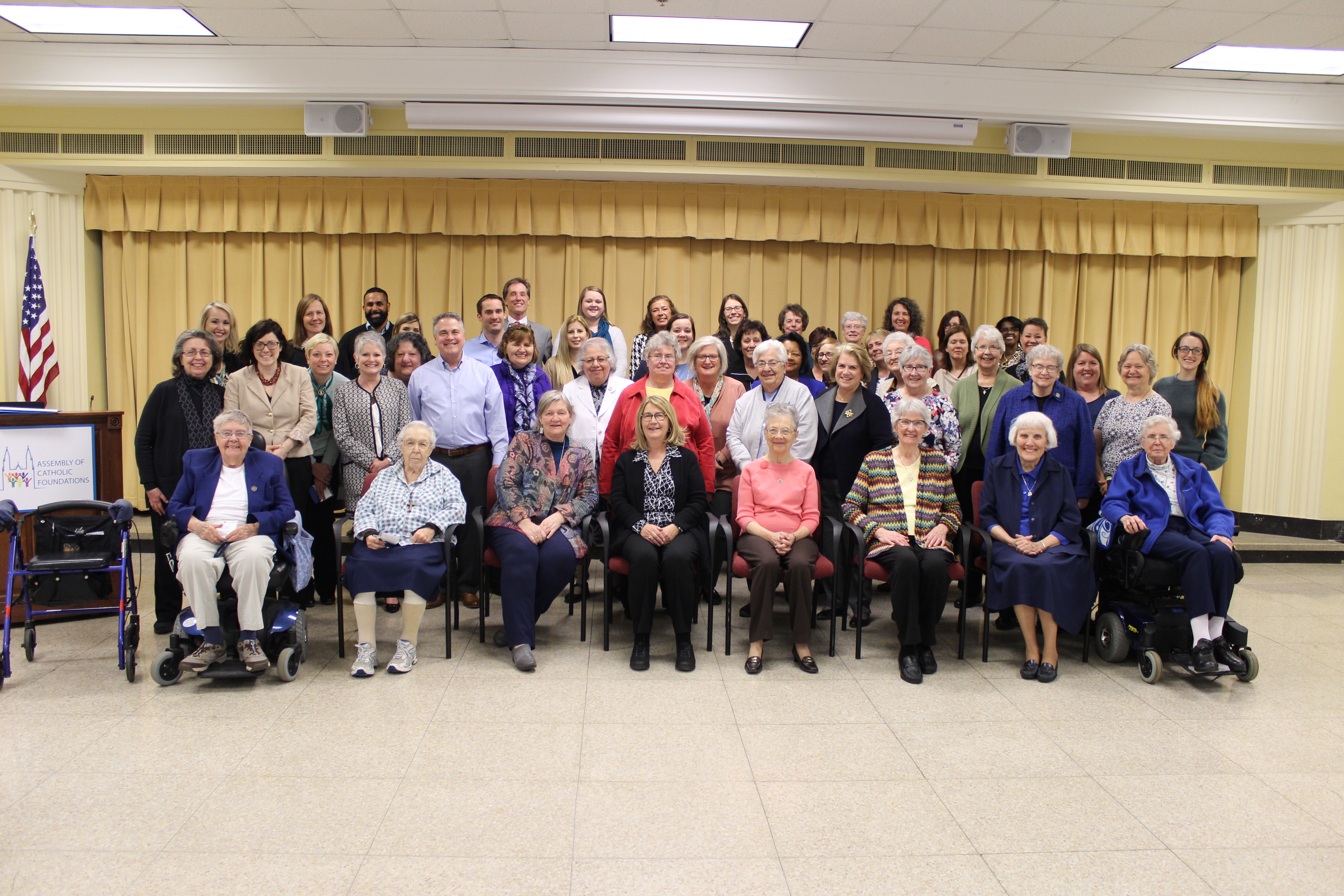 "Over the years, we've listened and learned, shared and participated, and used this amazing opportunity to reconnect and network with our colleagues in Catholic Foundations, to whom we offer ongoing encouragement and support," said Sue Krey, president of the Sisters of Charity Foundation of Cleveland.
Over the course of three days, attendants heard from Assembly members and guest speakers on a wide range of topics designed to inspire and invigorate one another to carry out their missions effectively.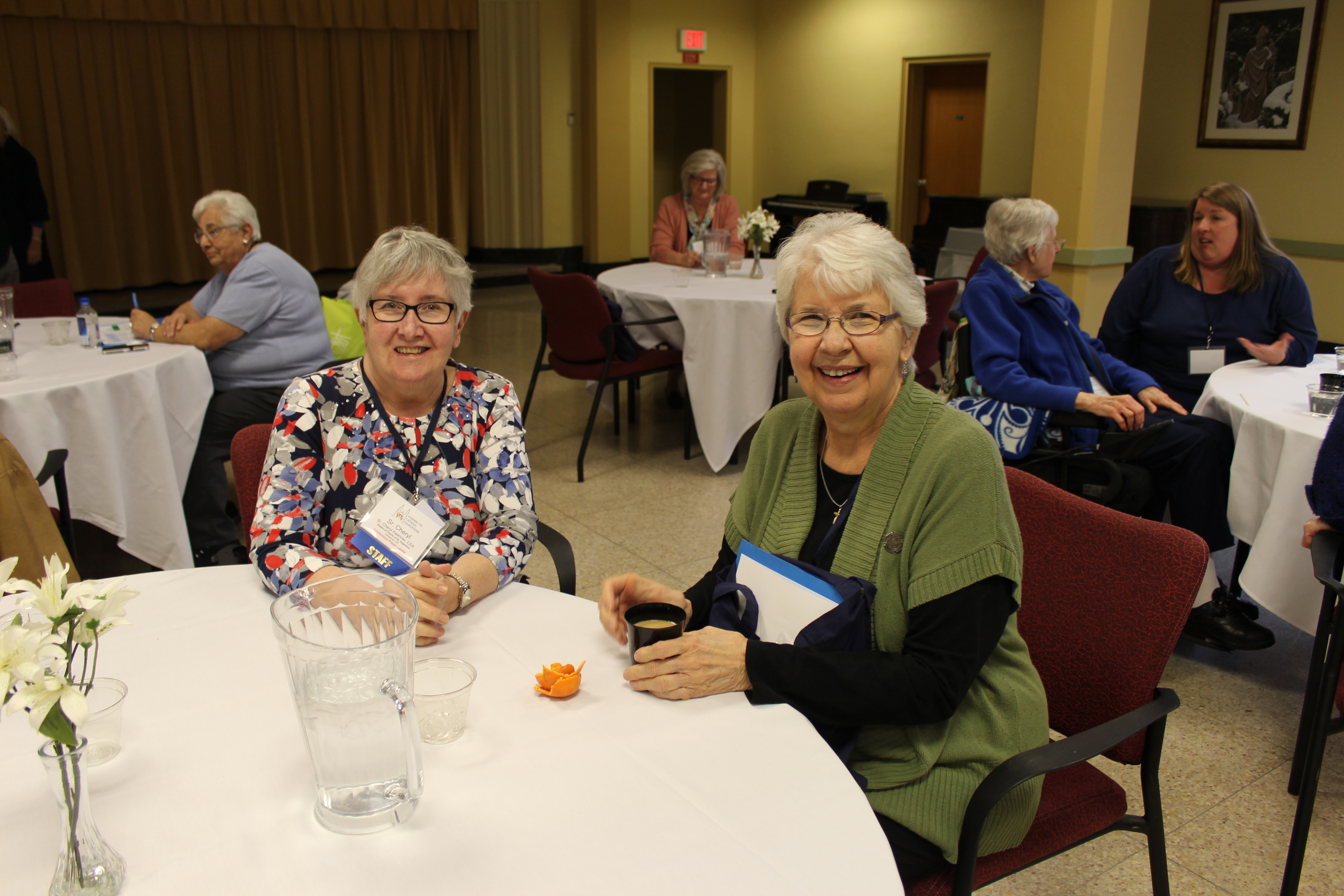 To set the tone for the conference, the kickoff evening reception featured a talk from Katrina Spigner, Ed.D., founder and CEO of ReSource Solutions, a personal and professional growth and development company. She spoke to the conference theme of "A Future Filled with Hope" with a personal message of resilience, and helped prepare attendees for her poverty workshop the following day.
By understanding gaps in thinking, and our personal prejudices, she said, we can begin to overcome them by opening up to what others have to say. This informed narrative will help Catholic foundations focus more directly on the necessary work at hand, rather than making assumptions that may be uninformed.
The Assembly spent a full day at Mt. Augustine, the motherhouse of the Sisters of Charity of St. Augustine, and the location of Regina Health Center. Participants were able to celebrate Mass with sisters and explore the history of the CSAs, to gather a greater understanding of the women whose innovative spirit launched the Sisters of Charity Health System and its ministries, including foundations in Cleveland, Canton and South Carolina.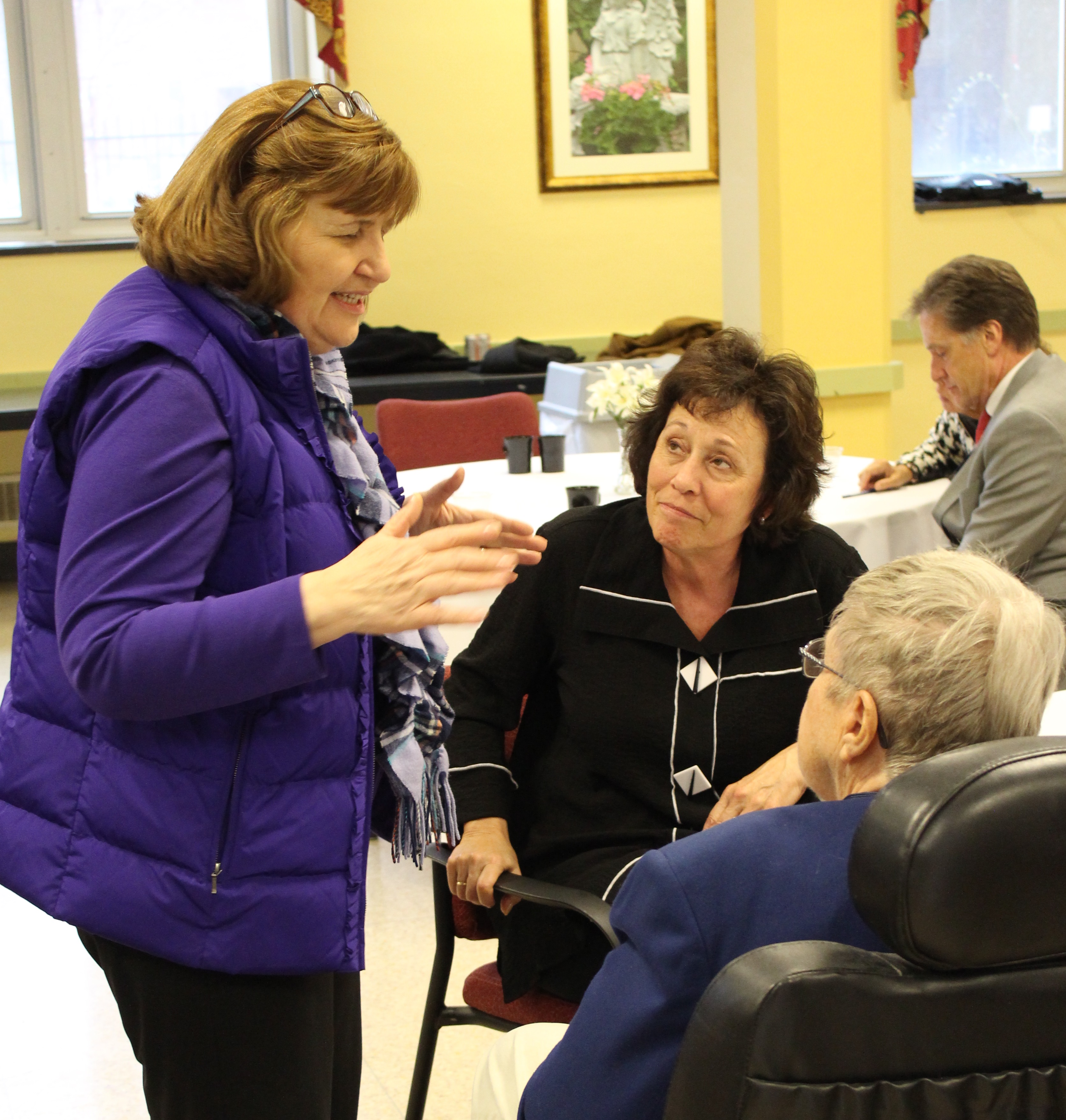 At Mt. Augustine, Sister Judith Ann Karam, CSA, congregational leader of the Sisters of Charity of St. Augustine, sparked hope in attendees with a discussion of the future of Catholic foundations and a reflection on 20 years of the Assembly.
"Times are changing. There are new economic priorities, new political initiatives, and some of them are creative divisiveness," she said. "We must work in the midst of such an environment to focus on people and communities with love, justice and peace."
Joining the group for lunch at Mt. Augustine were a few sisters who were present at the first Assembly conference in 1998, including founding member Sister Catherine.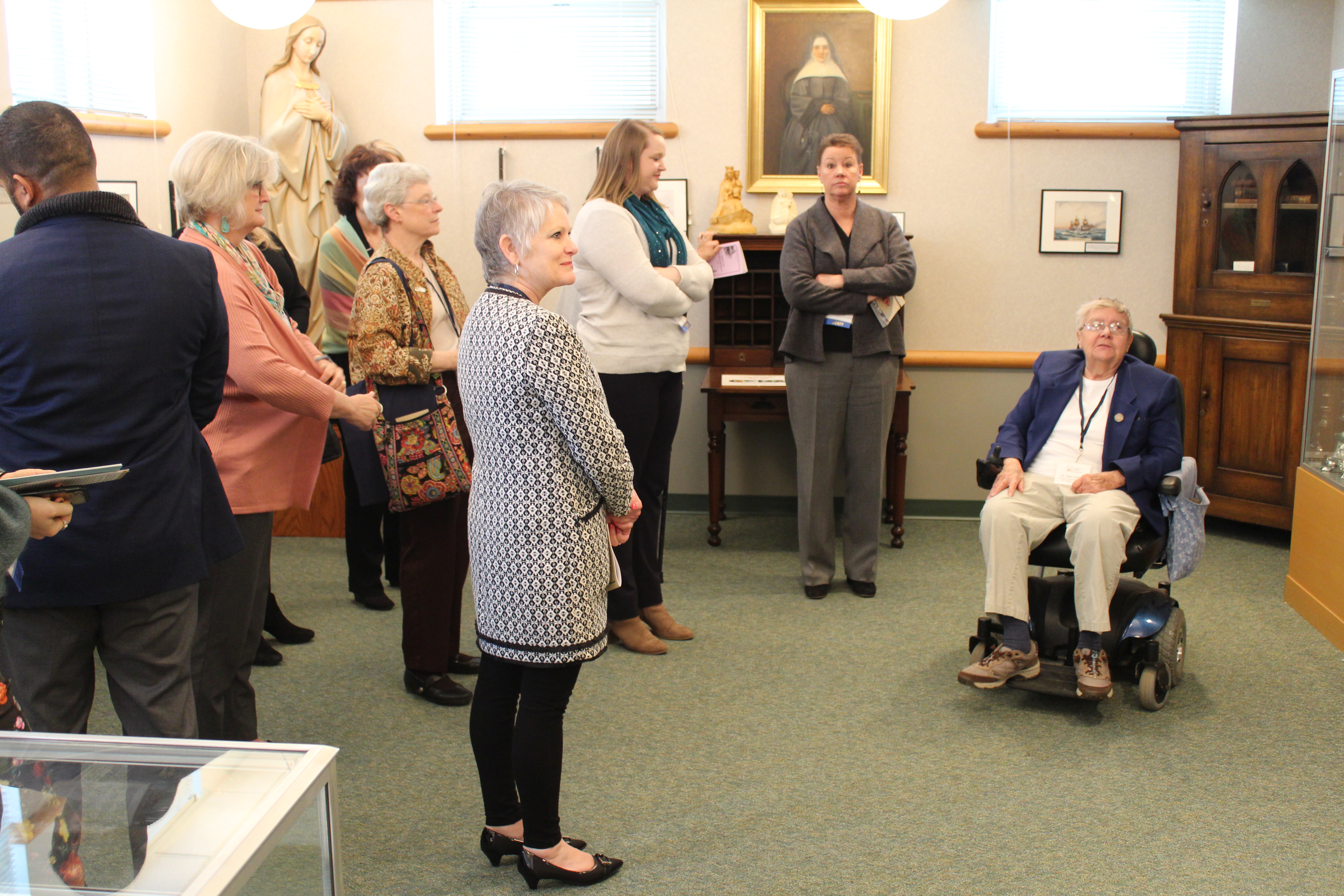 "We're so grateful you could be with us to honor this anniversary," said Krey. "We're proud to carry on your inspired mission."
Keynote speaker Sister Katherine Feely, SND, addressed the Assembly on the final conference day to talk about how Catholic Social Teaching builds a framework for all the work that the foundations do to serve the community.
"God is crazy about the poor," she said. Catholic Social Teaching reflects an essential mission to help those living in poverty. The preferential option for the poor, she said, is a necessary foundation for social cohesion and solidarity, as well as a "theological horizon to give cause to our hope and our work."
Through deep discussion, panel conversations and even a trolley tour of Cleveland, attendees at this year's Assembly of Catholic Foundations conference drew on hope and inspiration to return to their foundations and work toward their missions with renewed fervor.
"Hope is our mission," Sister Judith Ann said to the group. "Through identifying unmet needs, creating infrastructures, impacting systemic change and understanding the root causes of poverty, we have gone forth bringing hope."