August 15, 2017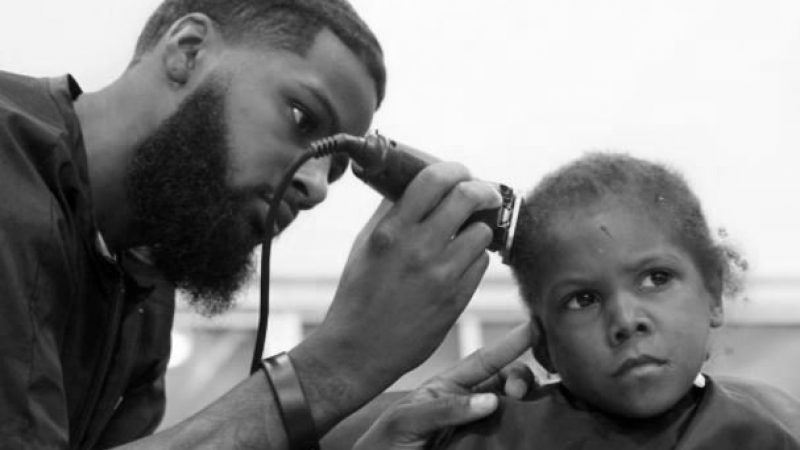 Cleveland Central Promise Neighborhood and Cleveland Transformation Alliance partnered with Friendly Inn Settlement to help Central neighborhood families have a positive start to the new school year with the Back to School Rally.
Now in its sixth year, the 2017 Back to School Rally at Friendly Inn Settlement drew more than 1,500 Central residents who received information about neighborhood schools, educational and family resources, free haircuts, schools uniforms and more.
More than 15 barbers from Urban Kutz and La Barberia donated their time and talents to help children look their best for the start of school on August 14, 2017 by offering free haircuts and braiding. By the end of the event 105 children received free haircuts and 26 had their hair braided.
WEWS-TV News Channel 5 featured the Back to School Rally and highlighted the personal connection one barbershop owner has to providing kids with a confidence boost.
"My mom was a single mom, four kids, and she couldn't afford to take us to the barbershop," said Waverly Willis, owner, Urban Kutz Barbershop. "So my mom was my barbershop. And she used to do a really bad job at it."
For Willis and the other volunteer barbers, it is more than just a cut — it is also conversation.
"Give these kids a positive message, see how they're doing," Willis explained.
New for this year's event, Cleveland Central Promise Neighborhood wanted to increase families' access to community schools and education resources such as early learning so the organization partnered with Cleveland Transformation Alliance for the Back to School Rally. Cleveland Transformation Alliance helped bring more than 20 Cleveland schools to the fair to speak with families to ensure parents got all the information they needed to help them decide on the school that is the best fit for their child. Cleveland Transformation Alliance also offered catalogs of all the schools available, both charter and city schools, with mission statements, descriptions and ratings for each school.
"I've been in education over 15 years, my entire career," said Steven Lake, project manager, Cleveland Transformation Alliance . "I've worked the majority of that time in the Central neighborhood. It is a wonderful community, with a lot of resources. Today, together with these partners all under one roof, we can get the community excited about education and start the school year off with a bang."
Cleveland.com noted the longest line in the auditorium was for the Central Promise Neighborhood table, and it was more than a hundred people deep. Cleveland Central Promise Neighborhood gave away book bags and school uniforms. As parents waited in line, their children moved from table to table around the auditorium, picking up pencils, crayons, bubbles, sunglasses and many other freebies.
"My main goal today is to put a smile on these kids faces," said event attendee Sierra Bradley. "I want to keep these kids happy. It's good to see our kids like this, they excited and looking forward to going back to school. That's what's up."