October 1, 2019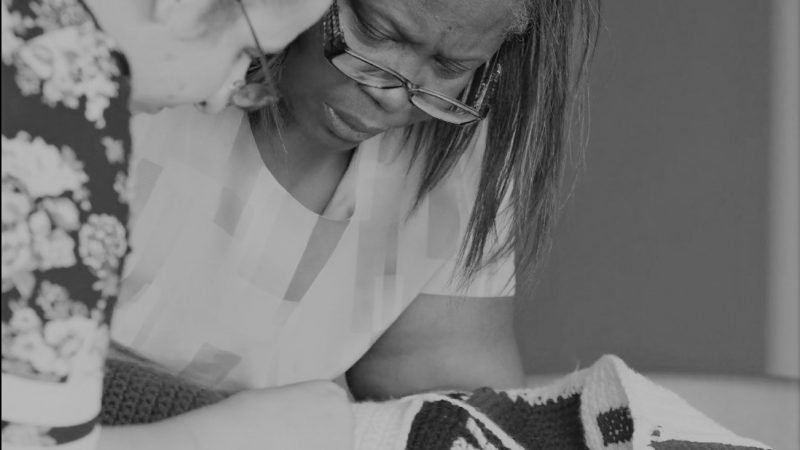 With the completion of a final building project in October 2020, greater Cleveland will officially have enough housing for all individuals experiencing chronic homelessness in Cuyahoga County. Thanks to the work of Housing First, a collaborative initiative established by Enterprise Community Partners, the county Office of Homeless Services and the Sisters of Charity Foundation of Cleveland, we will be able to declare a functional end to chronic homelessness in less than a year.
Catholic Health World, the publication of the Catholic Health Association of America, uplifted the initiative and its success in its latest cover story. Full text of the article is reprinted below, or visit Catholic Health Association's website to read it online.
Housing First effort on track to eliminate chronic homelessness in Cleveland next year
By JULIE MINDA
It's an audacious goal but the Sisters of Charity Foundation of Cleveland and its partners in a long-running Housing First supportive housing initiative stand behind their claim: After completing construction of their 13th and final complex of 71 supportive housing units in October next year, there will be sufficient housing stock available to end long-term homelessness in Cuyahoga County, Ohio.
The Housing First collaboration in Cuyahoga County was formed 17 years ago by the Sisters of Charity Foundation, Enterprise Community Partners, and the Cleveland/Cuyahoga County Office of Homeless Services to construct or refurbish rent-subsidized housing and couple it with supportive services for tenants who had been chronically homeless. Enterprise Community Partners is a nonprofit that works with partners nationwide to finance, build and advocate for affordable housing for low- and moderate-income families.
The program follows the "housing first" approach that is being applied in cities nationwide. According to information from the National Alliance to End Homelessness, housing first prioritizes providing permanent housing to people experiencing homelessness. The alliance says the approach is guided by the belief that people need basic necessities like food and housing before attending to tasks like finding a job or seeking addiction treatment.
Lowering barriers
Significant numbers of chronically homeless people suffer from mental illness and substance dependence. The housing first approach used in Cleveland and elsewhere does not require people to be sober or medication-compliant to stabilize symptoms of mental illness.
Staff work with tenants who violate lease agreements or are loud and disruptive to encourage them to address their behaviors. While it is not mandated that tenants access the mental health and social services available to them on-site, the Housing First collaborators in Cuyahoga County estimate 97 percent of tenants take advantage of these offerings.
Housing scarcity
Susanna Krey is president of the Sisters of Charity Foundation of Cleveland and senior vice president of Sisters of Charity Health System. The health system established and endowed the foundation with proceeds from the sale of 50 percent interest in one of its two Cleveland hospitals to a for-profit company. As a "health care conversion foundation" the Sisters of Charity Foundation of Cleveland is tasked with pursuing aims in line with the health, education and social service apostolates of the Sisters of Charity of St. Augustine. Affordable housing has been a standing funding priority since the organization's founding, according to information from the foundation.
Krey says the foundation chose housing as its focus, in part because when it was established in the late 1990s, homelessness was increasing in Cleveland. Also, the Sisters of Charity who founded the health system had been addressing housing and homelessness issues in Cleveland for decades, and so the system had built up expertise.
Krey says the foundation — along with Enterprise and the Cleveland/Cuyahoga County Office of Homeless Services — commissioned research on how best to address the increase in homelessness. Based on the research, these partners concluded that the housing first approach that had shown much promise in other U.S. cities would hold the most potential for Cleveland and environs. The partners built consensus among stakeholders throughout Cuyahoga County on the merits of the housing first approach.
In 2002, the foundation, the city and county homeless services office, and Enterprise formed Housing First.
Krey says the foundation and system have stuck with the housing first approach over the long term because having safe housing "deeply impacts health outcomes."
Financial resources
Six Cleveland nonprofits anchor the collaborative. Enterprise is the convener and leader of the collaborative; CHN Housing Partners is the lead property developer and co-owner and Emerald Development and Economic Network is the property manager, co-developer and co-owner. FrontLine Service is the outreach, mental health and social services provider for Housing First. Care Alliance is Housing First's mobile health provider.
Sisters of Charity Foundation provides extensive leadership, operational and technical expertise, staff time and strategic planning help. "They've been in the trenches with us," says Jennifer Eppich, senior program director for Enterprise.
Housing First has brought more than $130 million in capital investment into Cleveland's neighborhoods. The collaboration relies heavily on programs from the U.S. Department of Housing and Urban Development for funding. Since 2002, the Sisters of Charity Foundation has provided about $3 million in funding to build the capacity and necessary infrastructure of the collaboration.
Resident-centric design
Housing First has opened 711 units in 12 apartment buildings. Additionally, it has opened scattered sites for families and individuals. Eppich says all of the properties are "beautifully designed and well-maintained."
Social service providers are on-site at each complex in high-visibility locations with lots of foot traffic. Angela D'Orazio, senior program officer for housing for the Sisters of Charity Foundation, says the social service, mental health care and mobile health care providers are tasked with making their services accessible and appealing to residents.
D'Orazio estimates that Housing First has housed and helped upwards of 2,000 people who had been homeless. She notes that about 20 percent of tenants eventually move out to live elsewhere, and about 75 percent remain stably housed with Housing First. Less than 5 percent return to homelessness. These outcomes stack up favorably against many other approaches to permanently house the chronically homeless, notes D'Orazio.
The work has had an impact on health care usage and outcomes, with analysis of resident data showing tenants access preventive care and comply with medical instructions. Tenants also have cut their rate of hospital readmissions since attaining housing.
Mark McDermott is Enterprise vice president and market leader for Ohio. He says the positive outcomes have to do with the fact that most homeless people are ready to be housed — the housing provides them with the stability they need to address the other health risk factors in their lives.
D'Orazio says another reason for the encouraging results is that on-site service providers are highly engaged in the residents' lives, listening to them, being attentive to their hopes, dreams and fears and designing services around their needs.
With their 13th and final housing complex set to come online in October 2020, Housing First plans to extend the coalition's work to other vulnerable populations. This could include unaccompanied homeless youth, disabled youth and those transitioning out of foster care, and former prisoners reentering society.
According to information from Cleveland's Housing First collaborative, to achieve "functional zero" homelessness among the chronically homeless — as is the goal — will require more than bricks and mortar. "We expect to attain functional zero after completion of the last site, but maintaining functional zero will require continued focus, collaboration and secure funding well past 2020," the collaborative says in a statement.
Homelessness in Cleveland
According to a point-in-time homelessness count taken on Jan. 23, 2018, and analyzed in a report by the U.S. Department of Housing and Urban Development, there were 1,808 people who were homeless in Cleveland and Cuyahoga County, Ohio. Of that number, 1,597 were in emergency shelters, 133 in transitional housing and 78 unsheltered.
Out of the group of 1,808 people who were homeless, 172 were chronically homeless. That group included 111 in emergency shelters, 16 in transitional housing and 45 unsheltered.
Members of Cleveland's Housing First collaborative say given that there always will be some turnover as people move on from the Housing First units into other housing, units will be available for occupancy by new applicants. The collaborative says this turnover should allow it to bring the count of chronically homeless people to "functional zero."
Trafficking victim finds sanctuary through Housing First
One of the most recent successes of Cleveland's Housing First collaborative is a 49-year-old grandmother, who wishes to remain anonymous. Originally from Oklahoma City, she'd become homeless. She says a former friend betrayed her and forced her to ingest illegal drugs. She says, "He allowed multiple men to pay him to sexually assault me."
She quickly found herself trapped a victim of sex trafficking with the man and his friends threatening harm to her and her family if she tried to leave.
Nonetheless, she managed to escape to a shelter, and then to board a bus out of town. On the run in multiple cities and states for months, she finally decided in Cleveland to stop running. She was living at a shelter when she connected with social services provider FrontLine Service and learned of Housing First. Despite fears of somehow exposing her location to the traffickers by applying for housing, she believed FrontLine's assurances of anonymity and submitted her application.
In June, she entered her efficiency apartment for the first time. "It was very emotional. I cried, because I'd been running and hiding for three years. When I put the key in the door, it was a joyful moment because of all I'd been through."
She says her first few weeks in her new home she caught up on her rest. It had been extremely stressful, as well as physically and emotionally exhausting, to live in shelters and encampments and to constantly fear being found by her traffickers. She says that with a safe home, she can relax now.
She's accessing mental health services to deal with the trauma of being trafficked. And, she is looking forward to working with the Housing First service providers to "relearn" how to live how to access social services, follow a budget, get a driver's license, start job training, and eventually gain independence.
She says of Housing First: "I would not have made it if it wasn't for these services."