March 5, 2020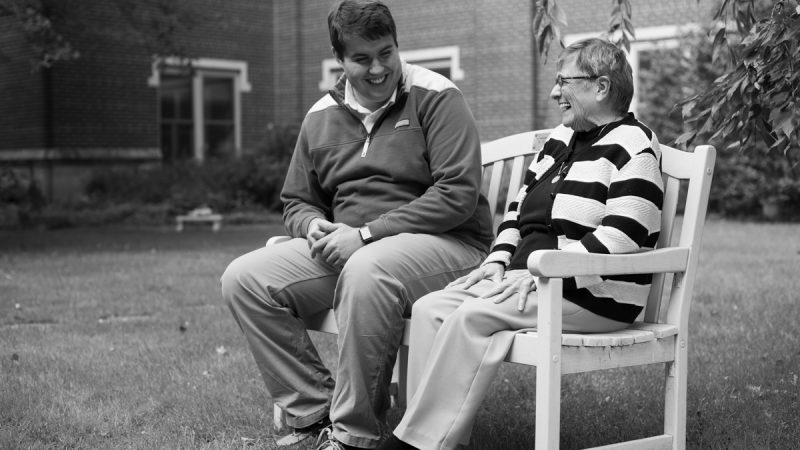 Sunday, March 8 is International Women's Day, which marks the first day of Catholic Sisters Week 2020. Across the country, communities will celebrate the mission and work of Catholic sisters and the impact they have had on individuals, neighborhoods and organizations.
Northeast Ohio has one of the United States' largest regional concentration of Catholic sister congregations, and sisters' service has led to establishment of dozens of the area's most impactful organizations—referred to as ministries.
The Sisters of Charity Foundation of Cleveland is one sister-founded ministry focused on eliminating the root causes of poverty in greater Cleveland. To honor its trailblazing, risk-taking foundresses, the foundation strives to support Catholic sisters in maintaining their legacies, sustaining their ministries and carrying forward their commitment to service through new generations of religious and non-religious leadership.
As part of this work, the foundation sought to better understand how sisters approached their service to others. Through our years of work, as well as research SOCF commissioned from Case Western Reserve University, we have learned:
A sister's way of life and commitment to service gives her the freedom to take chances, be supported, find time for reflection and consistently go where she is needed.
In a world of conflict, systemic oppression and endless negative news cycles, this approach to work may sound unattainable. So how do sisters do it?
First, for the most part, sisters live in community with one another, in shared living quarters. This provides limitless opportunity for:
Mutual support and reinforcement from each other
Encouragement to nurture oneself spiritually
Ability to take risks and change course if necessary
As one sister interviewed explains, community allows an individual to be more minimalistic in terms of material needs, making them "very willing to go on a moment's notice wherever you might be needed next."
In what ways are they most needed? The action of a sister's work most often is guided by care for others and the power of presence, both physical and spiritual.
Sisters carry a commitment to equality with those they serve, even – or especially – when society does not project this equality.
Sisters are seeing as being "with the people" – making durable commitments in solidarity with the people they serve.
Their resource flexibility and support allow them to serve even when traditional resources may be inaccessible. As one sister said, "Churches close, sisters don't."
Because of the foundation's focus on sustaining these ministries into the future, SOCF made sure to incorporate into the research a look into sisters' vision for continuing ministry. Sisters are vocal about the need for a collaborative spirit and cultivation of new leaders and leadership skills. From the research:
Sisters are great collaborators because they are good at recognizing gifts of individuals and building relationships at all levels
Sisters see particular value in collaboration to address systemic problems and conditions
They are willing to question or advocate for people within existing systems when change is needed
They seek to empower others to use their own gifts to strengthen and sustain the ministry
Across Northeast Ohio, sisters have empowered lay individuals to lead organizations and ministries originally founded or led by sisters. They achieve this through their freedoms as indicated in the research: the ability to take risks and go where they are needed; their care for others and spiritual presence; and their collaborative spirit. The roots of sister ministry run deep in our region, and these leaders credit Catholic sisters with inspiring, empowering and guiding them in their mission.