November 18, 2019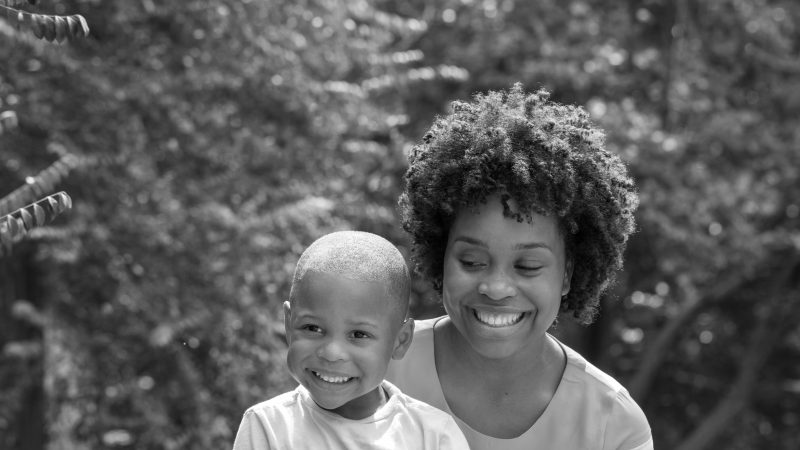 With the highest concentration of high-quality early-learning centers in the city of Cleveland, the Central neighborhood has ample resources to support the more than 1,500 children under age 5 who live there. However, as Tatiana Wells of Starting Point and Cleveland Central Promise Neighborhood points out, drawing families to these centers has required extensive time and effort. In addition to quality, parents have reported trust as their primary concern when deciding to enroll their child in child care.
In her six years of work as Promise's early learning navigator, Wells uses her position at Starting Point to build connections among the early learning centers in the community. Since 2013, she has coordinated a bi-monthly meeting of the Directors' Network, which includes all Central child care directors, to take time to share what's happening in their classrooms, what has worked well for them and what barriers they may be facing.
Most recently, she has heard various directors say that when parents visit their sites, they are taken by surprise.
"So many of these parents never even knew these resources were here," Wells said. "For parents living in an impoverished neighborhood, trust in institutions doesn't come easily."
The secret to building that trust? Consistency, Wells said. She has completed dozens of community canvassing tours, and regularly visits the housing properties, playgrounds and splash parks in the summer, as well as events hosted at Friendly Inn Settlement House, like the Back to School Rally.
"This ongoing exposure helps families understand that there is one consistent person they can reach out to if they have needs or questions," Wells said.
A majority of Central's early learning centers have been around since before Promise convened in 2010. Many are connected to Cuyahoga Metropolitan Housing Authority (CMHA) or to Cleveland Metropolitan School District (CMSD), as well as a handful of community-based programs like Friendly Inn, but the Starting Point team played a major role in helping the centers obtain ratings from Ohio's Step Up to Quality program. From the state's website:
Step Up To Quality is a five–star quality rating and improvement system administered by the Ohio Department of Education and the Ohio Department of Job and Family Services. SUTQ recognizes and promotes learning and development programs that meet quality program standards that exceed preschool licensing and school age child care licensing health and safety regulations. 
Through 2019, enrollment in the system has been voluntary, but will be required to participate come July 1, 2020. With 10 centers receiving 3- to 5-star ratings, Central is far ahead of the game, Wells said. Ratings encompass a wide range of data, including educational backgrounds of teachers and administrators, curricula, assessments, family/parent engagement and teacher engagement.
"We have found that many families don't necessarily understand that childcare doesn't mean babysitting," Wells said. "These programs have real teachers, learning plans and structured activities in a school-like environment."
To expose more neighborhood parents to the resources at their fingertips, Wells has recently begun coordinating "Early Learning Crawls" to bring families into a handful of centers and introduce them to teachers. They receive tours of the centers and have the opportunity to ask questions and sign up their child on the spot, if they're interested.
The most recent Early Learning Crawl visited the Early Learning Center at Arbor Park, William Patrick Day Head Start and Bingham Early Learning Center. The tour concluded with lunch and a visit to the Children's Museum of Cleveland, where parents in the Central neighborhood can register for free memberships.
Wells said that many of the early learning programs have built trusting relationships of their own. Since much of Central's housing is overseen by CMHA, residents are already familiar with the organization and may feel more comfortable knowing that early learning programs are supported for families of these residences. Centers like Bingham Early Learning Center and William Patrick Day Head Start have had the same leadership for more than 30 years, and foundational pillars of the community like Friendly Inn Settlement House have supported generations of Clevelanders, making these locations easier access points for many residents.
"Promise Neighborhood is unique because of the strong community partnerships that includes Starting Point and Invest in Children, and the Promise Ambassadors. These partners share the same the message that early childhood is important and they receive these messages in various places such as community centers, libraries, and personally from the resident leaders," Wells said. "We are proud that Central has these incredible resources; we now need to make sure we can effectively connect families with these programs."
Wells will lead the next Early Learning Crawl in mid-December. For more information or to participate, contact Starting Point Cleveland at 216-575-0061.
Cleveland Central Promise Neighborhood: A Community of Quality Early Learning
Early Learning Centers with 3- to 5-star Step Up to Quality ratings:
Bingham Early Learning Center (UPK)
Daycare for Future Scholars
Early Learning Center at Arbor Park (UPK)
Friendly Inn Settlement Early Learning Center
George Washington Carver
Heavenly Children Child Enrichment Center
Marion Sterling Universal Pre-K
Outhwaite Head Start
William Patrick Day Head Start (UPK)
YWCA Early Learning Center (UPK)
Early Learning Centers with 1- to 2-star Step Up to Quality ratings:
Kids Corner Child Development
The Learning Adventures