October 30, 2019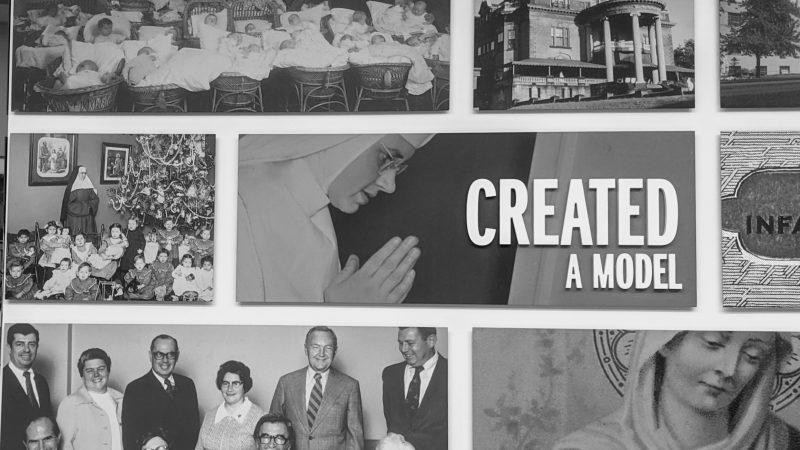 Below is an article published by Crain's Cleveland Business in October 2019 to explore shifts in Cleveland philanthropy strategy. Sisters of Charity Foundation of Cleveland president Susanna Krey spoke to Crain's for the article, discussing the foundation's strategic goals and how focus areas have narrowed throughout the last two decades. Read below to learn more.
Aiming higher
by Lydia Coutré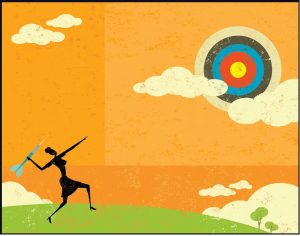 This ongoing trend manifests in a number of ways, from shrinking geographic boundaries to reduced funding topic areas to fewer but larger awarded grants, said Teleangé Thomas, director of Candid Midwest, a nonprofit that provides research, tools and training to social sector professionals.
"We have seen that trend where (foundations are) choosing to focus their activities a little more narrowly to really address critical issues, community issues that are important to them, and to achieve more substantial impact," said Deborah Aubert Thomas, president and CEO of Philanthropy Ohio, the state association for foundations and other public charity grantmakers/individuals.
In its strategy pivot to emphasize work on poverty, the United Way of Greater Cleveland eliminated five of its areas of focus after leadership realized the organization wasn't having a great enough impact by spreading resources broadly.
Earlier this year, the Burton D. Morgan Foundation shifted from addressing entrepreneurship across Northeast Ohio to targeting the city of Akron for its adult entrepreneurship program.
GAR Foundation, too, in its 2017 strategic planning process, decided to focus more heavily in Akron and made several other narrowing shifts, while being careful to not narrow too much.
The list goes on.
Thomas, of Candid, said that as foundations try to understand how their philanthropic endeavors are making a difference, they're challenged to think differently about their strategies, which has led to these tighter focuses.
"I think the other thing, too, that is driving it is just the sense of urgency at a community and a societal level that these issues have been around us for a long time, for generations," she said.
While these shifts leave some nonprofits without grant funding they once relied on, foundation leaders say they have been diligent in working closely with their grantees on transition plans.
As the former leader of the Greater Cleveland Food Bank, which lost funding from a donor that rethought its strategy, and the current president and CEO of St. Luke's Foundation, which two years ago rethought its own strategy, Anne Goodman is acutely aware of these impacts.
Before she left the food bank, Goodman said she was "devastated" to learn that a donor was shifting its strategy; however, the organization's strong individual giving program helped protect it through that change. When nonprofits lose philanthropic dollars, they're really given just two choices, she said: Find that money elsewhere or cut back.
"The foundations — I mean no matter how big — don't have the resources to take care of all of the needs of the nonprofit organizations in Cleveland, although a lot of us would love to," Goodman said. "So there has to be a broad, a diversification of revenue sources."
With that perspective in mind, when St. Luke's Foundation shifted its focus, Goodman said she worked closely with nonprofits to offer steps down from their funding and exit grants. Ultimately, she estimates about 10 nonprofits the foundation used to fund are no longer grant recipients today.
"We care a lot about them — we really, really, really do," she said. "And there's a natural or inherent tension between that and my job to lead us in being strategic investors in places where it will bring our mission most to life."
Two years ago, St. Luke's shifted from three buckets of funding (health, family connections and neighborhood) to focus on health equity. While family connections and neighborhood work are still supported in some ways, it's always through a health equity lens.
Because health equity is still fairly broad, the foundation focuses more narrowly on various topic areas within that year to year, looking in part at where there's momentum. For instance, St. Luke's is currently working in lead abatement and census participation.
"That doesn't mean we aren't doing other things right now," Goodman noted, "but it does mean we're trying to be pointed in knowing where there is special opportunity within our strategy that we have a moment to make an especially big difference."
The Sisters of Charity Foundation of Cleveland has spent years focused on homelessness, but within that it has narrowed its focus and goals in an effort to have greater impact. For instance, rather than just investing in housing in general, the foundation is working to end chronic homelessness — a measurable, specific goal that toward which it's been able to demonstrate progress.
"There's a continuum of being strategic," said Susanna Krey, Sisters of Charity Foundation president, "and I think our experience over time — we've just become sharper and even more targeted in how we try to be strategic in our very specific goal areas that we fund."
Several years ago, when considering applying for some federal funds that required a very small place-based footprint, the Sisters of Charity convened the community to determine that geographic area, which became the western part of the Central neighborhood. Though the foundation ultimately didn't receive these federal funds, it kept a focus on that area, which allowed it to drive some deeper change.
While the United Way of Greater Cleveland has historically taken great pride in giving dollars to more than 100-200 agencies, said president and CEO Augie Napoli, it is now shifting more toward where it's going to have the greatest impact. In doing so, it was no longer realistic for the grantmaker to focus on all 13 topic areas it's historically funded. Today, it focuses on eight.
The organization had to take a "real honest look at ourselves," and examine what has been achieved in the years of funding many, many programs across the health and human services world, said Nancy Mendez, vice president of community impact for the United Way.
"One out of two of every child living in Cleveland is living in poverty," she said. "So what I do know is what we did in the past didn't work. And so we must be bold, we must be innovative and try something new."
Today, the organization is focused on collective impact, or aligning various entities' agendas and resources.
The Burton D. Morgan Foundation has long been incredibly focused on entrepreneurship funding, which its president and CEO, Deborah Hoover, said allows the foundation to be a great advocate for the field as a whole.
Through its new strategic framework, dubbed Venture 2021, the foundation shifted from a regional approach to an Akron focus.
"We are still supporting some programs in Cleveland, ones that are reaching really across the whole region," Hoover said. "But Akron just is showing a tremendous amount of potential and we thought our funding, our resources, our expertise could lend a good deal of strength and potential to what is going on in Akron."
Mindful of the resources the Cleveland community has for its institutions, GAR Foundation also has doubled down in supporting organizations and people in Akron and, in some instances, the Greater Akron area.
The foundation also used to provide a little bit of funding in senior independence and housing, but "we felt the very small amounts we had to spend in those areas against really huge issues were not having the greatest impact," said GAR president Christine Mayer. So the foundation no longer awards grants in those areas.
GAR Foundation has been interested in collective impact and delivering promising outcomes by creating change at the root-cause level rather than at a Band-Aid level, Mayer said.
She acknowledged that change is hard for the nonprofits the foundation no longer funds, but she and her team have tried to keep them informed, awarding phase-out grants and offering technical assistance to help grantees develop skills for raising funds elsewhere.