November 4, 2019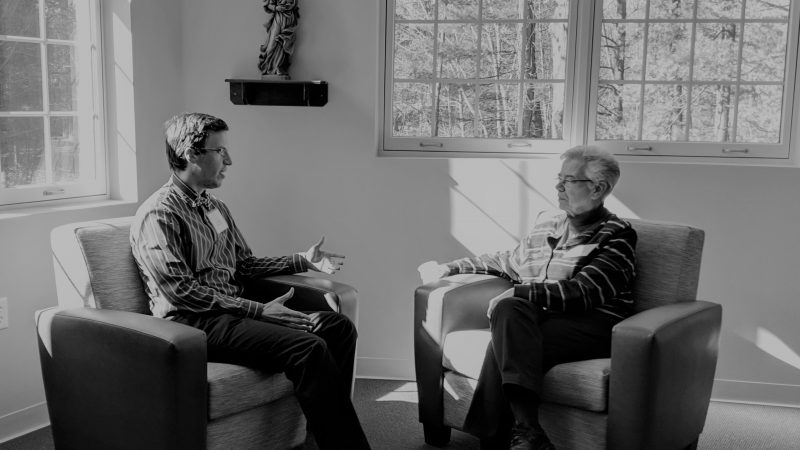 Brendan Corrigan is an accountant at Saint Martin de Porres High School in Cleveland. He is a participant in Generative Spirit's Ministry Leadership Program. We invited Brenden to reflect on his experience in the program and with Catholic sisters. 
---
"I belong to the land of the rising sun. I belong to you, I belong"
This lyric is from one of my favorite Christian songs "Land of the Rising Sun," by Ike Ndolo. This song has special meaning to me personally as it was the Confirmation song for an incredible group of young men and women I had the opportunity to lead in their sacramental year long journey.  Together, we sang "Land of the Rising Sun" at each of our sessions. What started as an annoyance for many of the candidates quickly became one of the pieces that bounded us closer with Christ together.
Belonging.
It is a common theme for not only eighth- and ninth-grade students going through the Confirmation process who are trying to determine what faith looks like in their lives, but also young adults who may have drifted from the Church or still haven't found their place within the Church. The Ministry Leadership Program through the Sisters of Charity Foundation of Cleveland's Generative Spirit Initiative seeks to develop the next generation of lay leaders by pairing young adults with sister companions.  Monthly program meetings provide professional development, leadership building and spiritual formation for all.
Belonging.
The Ministry Leadership Program has provided an unexpected home of belonging. Gathering 10 young adults from various backgrounds, occupations and opinions with 10 sisters each month sounds like the beginning of a hilarious joke. No joke here, but our mandatory meetings have developed into monthly get-togethers with fellow participants who have become friends and our inspiring Catholic sisters from all over Cleveland. While not all of the young adult participants have the same religious background, everyone is able to come together and have a deeper connection, understanding and respect for the amazing religious sisters who are with us.
Belonging.
Each young adult participant has been paired with a sister companion who serves as an intergenerational adviser throughout the program. I have been blessed to be paired with Sr. Mary Pat, a Sister of the Humility of Mary. When I first met Sr. Mary Pat, her passion and commitment to her community of Sisters and Catholic faith became quite evident. As you get to know Sr. Mary Pat, her infinite wisdom on a variety of topics quickly enlightens you. Always listening and never passing judgment, Sr. Mary Part has helped shine a luminous light on what it means to be a Sister. Quick to acceptance, Sr. Mary Pat ensures all know they belong.
Belonging.
This incredible opportunity would not have been possible without the Sisters of Charity Foundation, Ministry Leadership Program programming and development staff, amazing Sisters, and Saint Martin de Porres High School. Words cannot begin to express my gratitude and thankfulness for finding a piece of my… Belonging.