December 3, 2018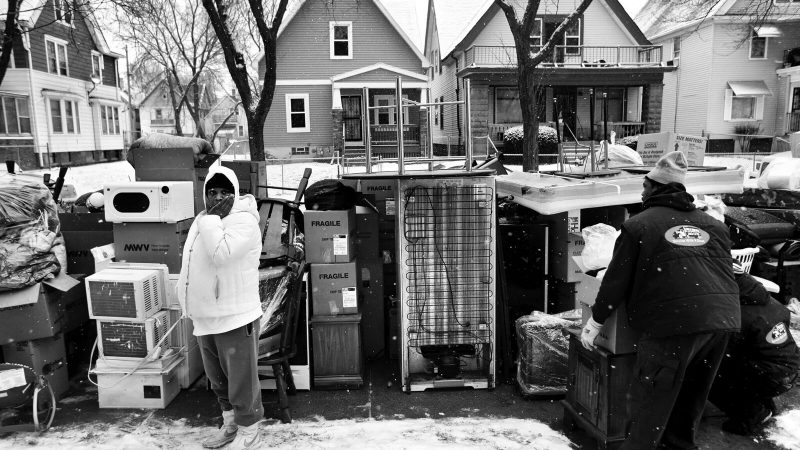 Hazel Remesch, one of the fellows in The Innovation Mission and a supervising attorney at the Legal Aid Society of Cleveland, has spurred conversation across Cleveland about the right to legal counsel in eviction cases.
Since the launch of One Community Reads earlier this year, which encouraged residents across greater Cleveland to read Evicted by Matthew Desmond, Cleveland's attention has turned to its 10,000 annual evictions. Currently, only one percent of these cases include legal representation for the tenant.
In November, the Sisters of Charity Foundation of Cleveland partnered with Philanthropy Ohio to convene a group of experts in right to counsel and housing court, who shared their perspectives on this need, and how Cleveland could meet it.
Titled "How Right to Counsel can Improve Cleveland's Community Outcomes," the event welcomed two members of New York City Council, Vanessa Gibson and Mark Levine, who have successfully implemented right to counsel programs in their districts. Joining them were Remesch, John Pollock of the National Coalition for a Civil Right to Counsel, Cleveland City Council President Kevin Kelley and member Tony Brancatelli and Sandra McAlister Ambrozy of the Kresge Foundation.
Pollock spoke about the compounding trauma that evictions can effect. "What is not a consequence of eviction?" he asked. "School changes will impact a child's education, moving can cause job loss…We often see an entire destabilization of the family." He compared the right to a lawyer to routine preventative medical care that helps right an imbalance in representation in the courts.
Even if none of the compounding factors of eviction were an issue, right to counsel would still be "the right thing to do," for the dignity of equal representation in court, said Levine, whose district (Manhattan's 7th) has already seen a 27 percent reduction in displaced families.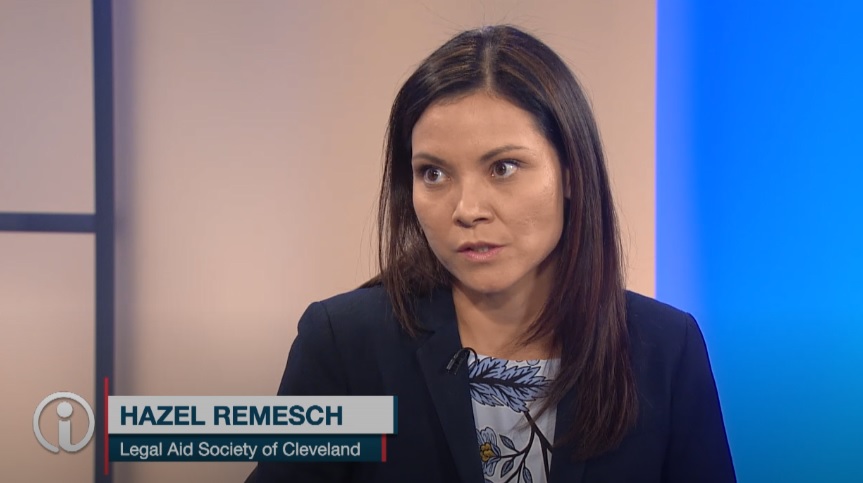 Remesch's initiative, grown through support from SOCF's The Innovation Mission, is called the Housing Justice Alliance. Remesch said her goal for the first phase of the project is to provide representation in 10 percent of eviction cases—an exponential increase over the one percent currently represented.
The City Club of Cleveland hosted a forum with Gibson, Levine and Kelley the day after the Philanthropy Ohio convening.
Kelley spoke about the merits of bringing such a program to Cleveland.
"We need to decide the morals of our community," he said. "Many people want to know, what does it cost? The question should be, what's the cost if we do nothing?"
Remesch said she's feeling energized by the conversation and looking forward to continuing to build momentum. She is seeking funding to be able to activate the Housing Justice Alliance in Cleveland.
For more, visit the below Cleveland media pages, who have joined the conversation: