February 22, 2018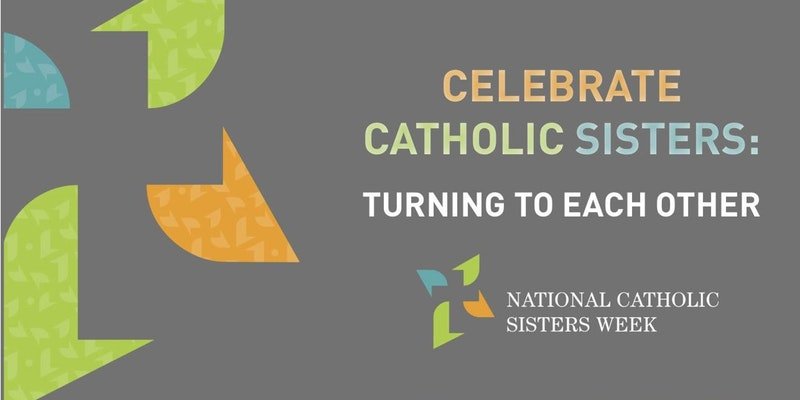 National Catholic Sisters Week is an annual series of events that instruct, enlighten and bring greater focus on the incredible lives of women religious. Taking place this year from March 8 to 14, National Catholic Sisters Week 2018 is offering events across the country.
We invite you to share in conversation about the mission and essential role of Catholic sisters in Northeast Ohio, and how collaborating with lay partners will help bolster sister-led ministries for years to come. In collaboration with the Coalition with Young Adults and the Conference for Religious Leadership, Sisters of Charity Foundation of Cleveland will host Celebrate Catholic Sisters: Turning to Each Other, an event in honor of National Catholic Sisters Week 2018.
This dialogue-driven event will explore new ways for Catholic sisters and lay partners to be companions to one another, strengthening ministries in the process. Bishop Nelson Perez will attend to provide a blessing, and we have lined up an engaging panel of sisters and lay collaborators who have impacted each other's lives. Alan Kolp, Ph.D., chair of faith and life at Baldwin Wallace University, will deliver a keynote address on how sisters and laypeople of every generation can turn to one another to learn, grow and listen to their personal calling.
Turning to Each Other is guided by four main questions, which will serve as reflection points over the course of the event:
How do we help one another find meaning?
Whom am I called to accompany?
Who do I need by my side?
How do we behave when we walk together?
The event takes place on Saturday, March 10 at Magnificat High School, 20770 Hilliard Blvd., Rocky River, OH, 44116. Registration begins at 12:30 p.m. Attendees are asked to register in advance on Eventbrite.
Across the country, in addition to the many events, National Catholic Sisters Week is actively creating conversation on Facebook, Twitter and Instagram using the hashtag #NCSW2018.
National Catholic Sisters Week, a branch of National Catholic Sisters Project, is held in conjunction with Women's History Month. Since its launch in 2014, National Catholic Sisters Week has experienced remarkable grassroots growth. Each year the number of NCSW-related events has doubled. Online events, a new addition to NSCW, allow for even broader participation nationwide.
As a Catholic organization, the Sisters of Charity Foundation of Cleveland works to support the ministries of Catholic sisters, and extends the mission of our founders – the Sisters of Charity of St. Augustine.