April 29, 2019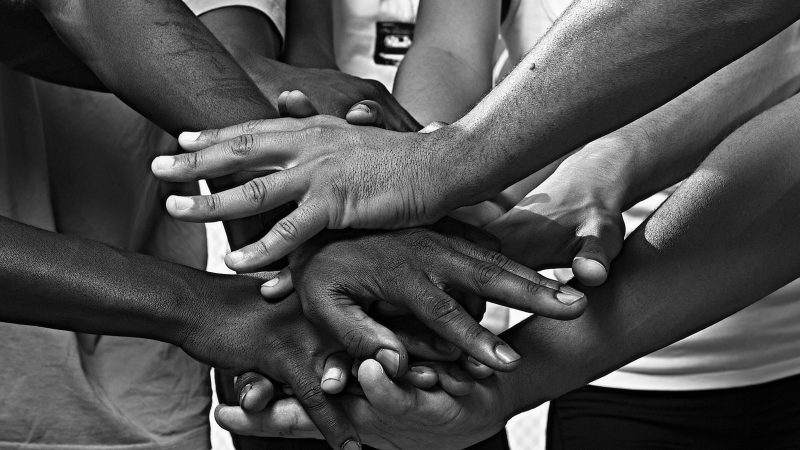 A Place 4 Me, the collective impact initiative that works to prevent and end youth homelessness in Cuyahoga County, recognizes the invaluable perspective of young people with lived experience of housing instability. Now, with support from United Way of Greater Cleveland, A Place 4 Me employs two youth navigators who work alongside young adults in need of assistance to build lasting, trusting relationships and better connect them to direct services and necessary resources.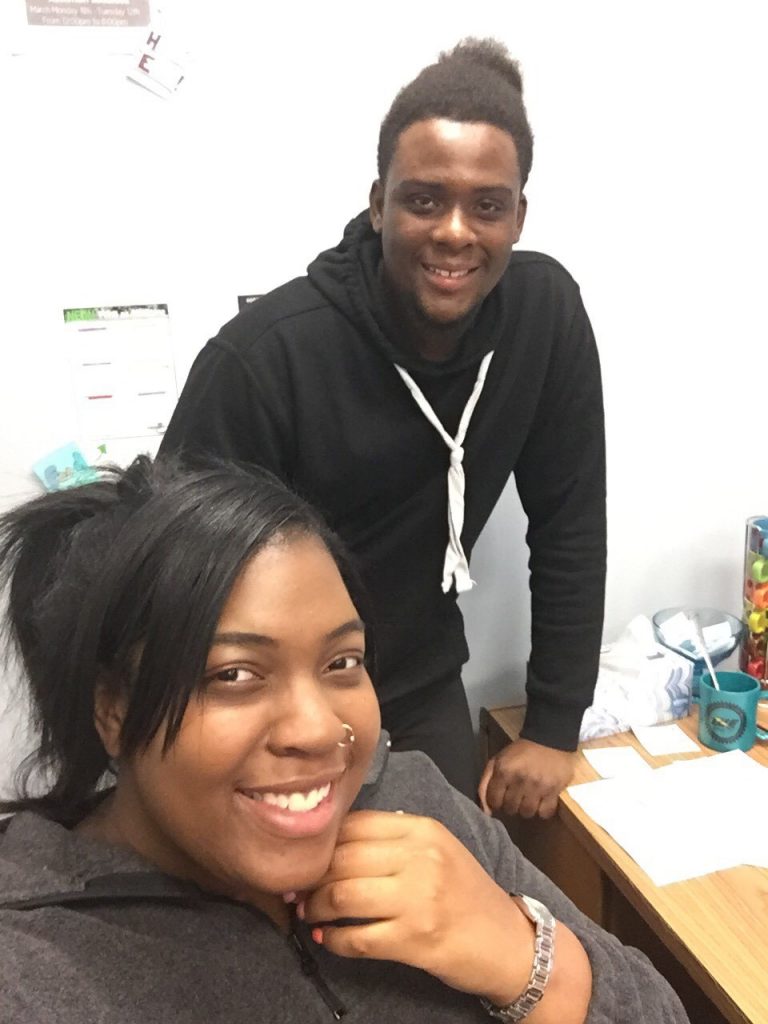 Kai Cotton, 22, and Stephfon Kennedy, 23, embody A Place 4 Me's guiding principle, "Nothing about me without me." The two have lived through experiences of homelessness and foster care.  In their times of need, they both made calls to A Place 4 Me and lead partner YWCA Greater Cleveland to access support and services.
"I've faced adversity in many experiences in my life, including homelessness, and both of us have been in the foster care system," said Cotton. She connected with A Place 4 Me through Opportunity Passport, its financial support program that provides matched savings accounts for foster youth.
A Place 4 Me originally convened because of a need to make change at a systemic level—to influence the policies, systems and organizations that can ultimately end homelessness for Cleveland's youth and young adults. Through this work, A Place 4 Me also saw a need to better connect unstably housed youth with community resources. REACH, the organization's advisory board of youth with lived experience, has been an essential resource for A Place 4 Me since its inception, and helped staff in the process of understanding the best ways to make those connections.
What they really needed, according to Christie Sozio, associate director at A Place 4 Me, were young adults on staff who understood the experiences of homeless youth, and who would help them on their journey to stable housing.
"'Navigator' is really a perfect word for the position," Sozio said. "We want them to meet youth where they are in terms of need, and then be able to go with them or call on their behalf in situations where we didn't previously have the capacity to do so."
Kate Lodge, executive director of A Place 4 Me, sees the job of the youth navigators as a foundational element in the work to end youth homelessness.
"With every young adult we meet, we learn about their personal experience, and it may shine a light on a crack in the system," Lodge said. "When we are hearing stories and perspectives of young adults in real time, in addition to meeting their immediate needs, we can make sure that knowledge is used to move the work forward and address the root issues. That is true youth engagement and empowerment."
Kennedy recognizes the importance of bringing lived experience to the position.
"When these young adults are calling us, they talk to someone who has been through their situation, grew up in the same neighborhoods," he said. "They're less likely to be defensive and can start to build trust."
In their roles, Cotton and Kennedy field emails, phone calls and meetings with young adults who are seeking support.
"Every day is different," Kennedy said. "Sometimes I need to take someone to get a cell phone; sometimes I refer someone to a job; sometimes I may have to sit with someone and make a call together. The important thing is that we're able to understand their needs, and then offer resources for whatever those needs are."
Because of the flexible nature of their day-to-day work, Cotton and Kennedy are defining these new positions in real time. They find new partners and seek out the most effective resources for youth. Kennedy recently called several locations posing as a young mother so he could better understand what someone in that situation would need to secure housing.
Sozio said there was one major qualification for those applying for the position: caring deeply for the homeless youth population in Cleveland, and the willingness to support them and guide them toward positive outcomes.
This approach to youth homelessness is one of hospitality, said Angela D'Orazio, program officer at the Sisters of Charity Foundation of Cleveland, strategic partner and funder of A Place 4 Me. It focuses more closely on listening, learning, and building trust with young adults rather than simply assuming to know what they need.
"The role of the navigator is to create partnership and walk alongside young people who are currently in the midst of crisis," she said. "Kai and Stephfon are uniquely positioned to do this because they have been there. They bring credibility to the work."
Cotton said she loves the challenge of thinking differently to support her clients and help them identify needs.
"I already feel like this job is a dream job I never knew I wanted," she said. "I hope that we can keep youth navigators in A Place 4 Me—and in social service in general—because being surrounded by people who can't relate to you can put a barrier up, and you may be scared to ask for help. This job allows me to make those connections, and it feels important, both to me and to the clients."