May 3, 2016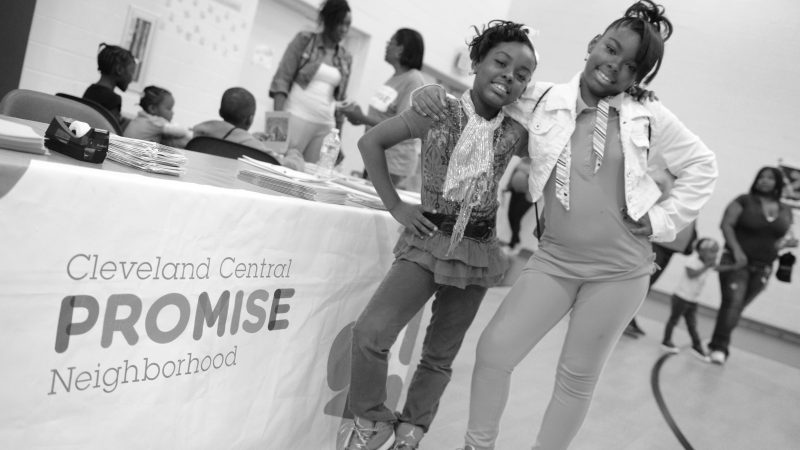 Cleveland Neighborhood Progress recently honored Joe Black, engagement manager for the Cleveland Central Promise Neighborhood, as one of its nine 2016 Vibrant City Award winners.
Black received the Civic Champion Award amid 600 guests gathered at the Cleveland Masonic Auditorium on May 2 to celebrate neighborhood revitalization efforts in Cleveland. The host, Cleveland Neighborhood Progress, is a nationally recognized nonprofit that works in partnership with community development corporations, local foundations, the business community and government to support Cleveland's neighborhoods and improve quality of life for city residents.
As noted by Cleveland Neighborhood Progress, "Nominated by multiple individuals, Mr. Joe Black is a positive force, a role model, a motivator, an advocate, a mentor, a leader and most importantly an asset to the Central Neighborhood."
"I am truly honored to be given the responsibility to serve, and any recognition for my efforts confirms the value of my work," said Black regarding his selection for the Civic Champion Award. "I look forward to continuing to serve the city of Cleveland and the Central Neighborhood."
Other finalists for the Civic Champion Award were Charles Gliha from Cleveland's Slavic Village and Allison Lukacsy from Collinwood. The Vibrant City Awards also feature categories for:
CDC Community Collaboration Award
CDC Neighborhood Placemaking Award
CDC Economic Opportunity Award
CDC Neighborhood Branding & Marketing Award
Corporate Partner Award
Urban Developer Award
"The complete list of nominations tells an inspiring story of neighborhood transformation that is taking place in Cleveland," said Jeff Kipp, director of neighborhood marketing for Cleveland Neighborhood Progress. "From community development corporations to corporate partners and everyone in between, there are amazing people performing incredible work in our neighborhoods."
The Sisters of Charity Foundation of Cleveland is the lead convener of the Cleveland Central Promise Neighborhood. Promise is a collective impact initiative that works to transform the educational and developmental outcomes of children in Central Neighborhood. Initiated in 2009, the Promise Neighborhood brings together many partners, including philanthropy, residents, community service providers and schools. The community-based Promise Neighborhood Advisory Board provides strategic direction with substantive input and guidance for the entire initiative.