October 31, 2014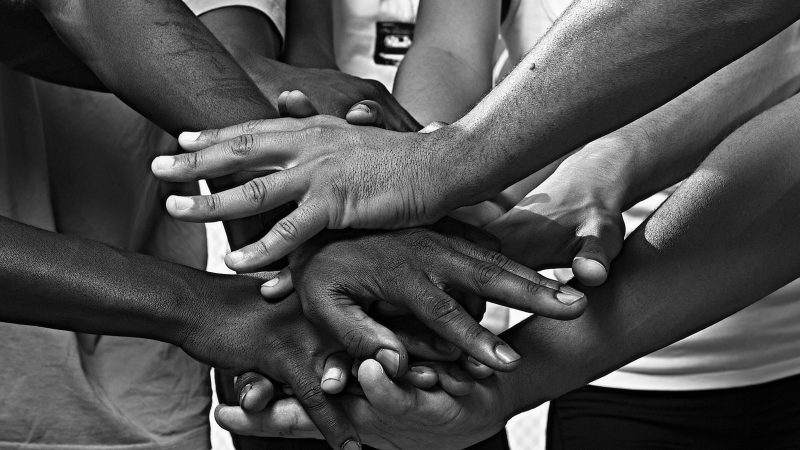 More than 150 new teachers and staff from East Tech, Marion-Sterling, G.W. Carver, and Alfred Benesch schools joined with a number of Cleveland Central Promise Neighborhood partners prior to the start of the school year for a day of community building and introductions to the assets and challenges associated with Cleveland's Central neighborhood.
Organized by Promise Neighborhood staff with funding support from Cleveland Neighborhood Progress Inc. and Cuyahoga Metropolitan Housing Authority, the Cleveland teachers completed cross-building envisioning, and engaged with a panel of resident leaders and service providers.
The day also provided teachers with an opportunity to talk with one another about their hopes for the coming year as a community of Cleveland Metropolitan School District (CMSD) "investment schools." Dr. Charlie Pratt of Cleveland State University, led teachers through interactive dialogues about the school year ahead and the impact and power for change that existed in them and their classrooms.
The day ended with the annual town hall meeting with CMSD CEO Eric Gordon and Cleveland Councilwoman Phyllis Cleveland. During the town hall, partners and parents alike were able to learn more about each school's professional development and the principal's vision for scholar achievement.
A number of teachers commented how appreciative they were for the opportunity to learn more about their students' neighborhood and a chance to meet with their colleagues in other neighborhood schools. One teacher went so far to say, "I was planning to retire at the end of this year, but I'm not so sure now. I want to be a part of this change."
The Cleveland Central Promise Neighborhood initiative is a transformative program that wraps children in Cleveland's Central neighborhood in high-quality, coordinated health, social, community and educational support from the cradle to college and career. The Sisters of Charity Foundation of Cleveland, which is a ministry of the Sisters of Charity Health System, is the lead Promise Neighborhood partner.