March 15, 2017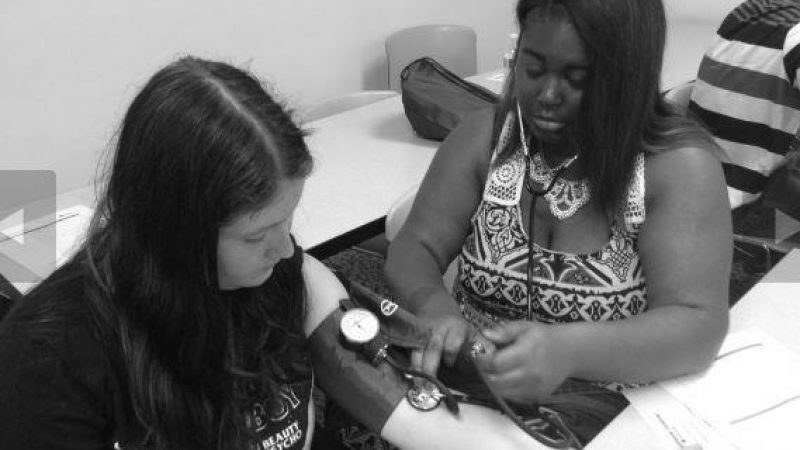 Cleveland Central Promise Neighborhood is offering four fully-paid scholarships to Baldwin Wallace University's Health Careers Exploration Week happening June 11-16, 2017 at Baldwin Wallace University in Berea, Ohio. Health Careers Exploration Week is designed for students entering grades 9-12 who are interested in learning more about career options in health care, on both the administrative and clinical sides of the industry. In addition, students stay on the Baldwin Wallace campus and are able to experience college life.
The scholarships offered by Cleveland Central Promise Neighborhood are eligible to students from the Central neighborhood and include the full cost of the week-long experience which includes housing and meals, as well as transportation to and from the Baldwin Wallace University campus if needed. Scholarship funding from Cleveland Central Promise Neighborhood is made available through a grant from the Sisters of Charity Foundation of Cleveland.
Northeast Ohio is a hub for healthcare careers and the demand for educated healthcare professionals continues to grow. Team NEO's regional jobs growth forecast shows nearly half the new jobs created in the next decade will be in health care-related industries. Health Careers Exploration Week is an invaluable opportunity for students to spend a week in a higher education setting with other high school students and to interact with university faculty and healthcare professionals.
During the week, each session or activity exposes students to a different aspect of health care and related career opportunities. Students will learn what their educational path could look like should they choose to purse the field. The packed schedule includes quality time in the University's biology and cadaver labs where students are interpreting blood panels and examining the layout of organs in real human cadavers used by Baldwin Wallace University pre-med and biology students. Using medical mannequins and other equipment, students also will participate in exercises led by nursing and physician assistant program faculty including suturing, infection control, blood pressure monitoring, wound care and Code Blue response.
Beyond that traditional medical focus, students will sample activities in Baldwin Wallace University's speech communications disorders and music therapy programs, and gain a view of the business side of the mammoth health care industry, with help from School of Business faculty and Southwest General. They also will earn CPR certification through training lead by School of Health, Physical Education and Sport Sciences faculty.
Students will also be touring a local hospital and meeting some physicians and staff. We will have evening activities as well that have yet to be planned. This group typically goes to a Cleveland Indians game and visits Swings-N-Things Fun Park.
View and download an application to attend Health Careers Exploration Week here.
The Cleveland Central Promise Neighborhood is a collective impact initiative that works to transform the educational and developmental outcomes of children in Cleveland's Central Neighborhood.
The Promise Neighborhood develops an environment and culture where families feel supported so their children can achieve academic, and ultimately, career success.