June 1, 2017
For the Sisters of Charity Foundation, ending homelessness in Cuyahoga County is a team effort. To that end, the foundation considers its grantees equal partners.
"We're serving as a sounding board and offering ideas and suggestions, and constantly thinking about ways to bring people together," says Leslie Perkul, who served as vice president of SOCF until July 2016 and is now the president and CEO of the O'Neill Foundation.
Adds current housing program officer Angela D'Orazio: "We're very hands on. We really take walking with our grantees very seriously. We know that we can't be effective in our work without them."
SOCF and its partners take a multi-pronged approach that works to benefit three groups of people experiencing homelessness: individuals with a disability and long periods of housing instability; youth and young adults ages 15 to 24 with no parent or legal guardian; and families. Understandably, each group has unique needs; for example, D'Orazio notes that prevention is especially crucial in the young adult space, "because we know that becoming homeless is very traumatic, especially for an 18-year-old who has very little supports elsewhere."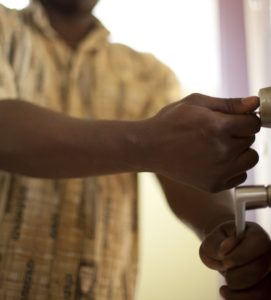 But this work doesn't just involve making grants to partners. According to D'Orazio, SOCF forms close partnerships with public and private entities, then works with them to establish, communicate and implement a coordinated agenda focused on ending homelessness.
Perkul feels SOCF has been so effective at tackling homelessness because the organization has figured out how to strategically deploy resources and invest in issues that have solutions. That means knowing how to leverage resources, partnering and collaborating.
Examples of successful efforts to end homelessness include the youth-oriented A Place 4 Me and the Housing First initiative, which has spearheaded an affordable, services-inclusive solution to chronic homelessness. The latter has reduced the local chronic homelessness rate by 86% since 2006.
"This idea of collective impact has really been part of our DNA in the housing space since the beginning," D'Orazio says. "It doesn't fall on the shoulders of any one organization, or certainly any one funder. We all have to do it together, because not one of us is big enough and not one of us is rich enough to solve the problem alone."
---
IMPACT IN ACTION: A Place 4 Me
Launched in 2014, A Place 4 Me focuses on preventing and ending homelessness among one of the most vulnerable populations — youth and young adults ages 15 to 24 who don't have the same familial safety net possessed by other people their age.
"Their mistakes can cause them to become homeless," says Kate Lodge, A Place 4 Me's project director. "They don't have any wiggle room."
SOCF grants have supported A Place 4 Me staffing and the initiative's collaborations with other organizations, which have the same goal of combatting youth homelessness.
"It's so much more than grants. The Sisters of Charity are unlike any other foundation. They roll up their sleeves and walk with you through the problem," Lodge says. "It's remarkable."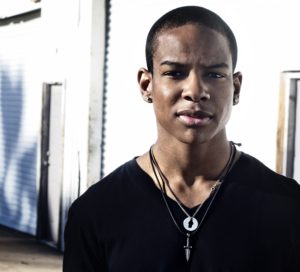 One recent success was A Place 4 Me's selection for the 100-Day Challenge to End Youth Homelessness. Last summer, following a competitive nationwide search, A Way Home America selected Cleveland, Austin and Los Angeles to participate. The challenge sought to support and accelerate the local work of the three communities, and to inform national dialogue, learning and policy to prevent and end youth homelessness. Each community received coaching from the Rapid Results Institute to drive toward ambitious goals over the 100 days. A Place 4 Me coordinated the Cleveland team's challenge, and exceeded their ambitious goal by housing 105 homeless young adults in 100 days. This work continues beyond the challenge, with now more than 200 homeless young adults housed since September 2016.
"It's been a very intense journey, and we have had many partners that have made this all come to fruition," said Lodge. "Everything A Place 4 Me does is nothing unless it has its partners around the table. So SOCF really helped spur that on."
---
IMPACT IN ACTION: Housing First
There are plenty of challenges facing those who experience chronic homelessness, but the Housing First initiative, led by Enterprise Community Partners, believes in making stable housing the first priority when serving the homeless.
A partnership started in 2002 by Enterprise, SOCF and the Cuyahoga County Office of Homeless Services, Housing First provides residents with a permanent roof over their head and voluntary support services in the areas of mental health, employment, alcohol or drug dependency and health care.
"It's meeting folks where they are — whether on the streets or in shelters — and inviting them into housing," says Jennifer Eppich, senior program director and Housing First coordinator. "We want the person who needs the unit the most to get that next unit — whether it be a unit that's turning over in our existing portfolio or a unit that's opening in a new building."
SOCF was Housing First's "foundational" funder, Eppich notes, and was "in the trenches" with Enterprise as the project got off the ground.
The above information was included in SOCF's 20th anniversary publication, Theory of Change. 
Impact in Action: A Place 4 Me
Impact in Action: Housing First
---
Ending Homelessness
105
Homeless young adults in Cleveland housed in 100 days in A Place 4 Me's 100-Day Challenge
86%
Decrease in chronic homelessness since 2006
$166M
Total Housing First investment
710
Units occupied or under development in 12 Housing First buildings
Facing Forward: Ending Homelessness
The coming year for SOCF will bring a push to build on the momentum gained through the 100-Day Challenge, says D'Orazio, by shoring up strategies around youth homelessness and bolstering ways to coordinate access to resources to help youth find and maintain stable housing. Future priorities will include building more precise, streamlined interventions to young adults facing homelessness. Perkul, meanwhile, expects SOCF to "stay the course" with its support, with an eye toward continued innovation. "I will count on the sisters to be at the forefront of tackling tough issues," she says. "They're not going to shy away from it. That will continue to be their legacy."