June 1, 2017
The health care delivered in the heart of Cleveland by the Sisters of Charity may be found inside St. Vincent Charity Medical Center, but the Sisters of Charity Foundation's mission to encourage healthy living extends into the surrounding Central neighborhood.
Programs focused on infant mortality, health literacy, healthy eating and active living help to address the social determinants of health in this area, says SOCF's health program officer, Erica Chambers.
In 2008, SOCF set out to discover the societal factors leading to these disparities through conversations with Central residents, local health leaders, the Cuyahoga Metropolitan Housing Authority and Cleveland Metropolitan School District, and partnered with Cleveland State University and Case Western Reserve University to study Central's demographics.
What SOCF found is that Central needed better employment and educational opportunities, greater food access and infrastructure developments to improve community health.
"The foundation was trying to understand what was driving those core outcomes for the residents, and more importantly, how can we partner and support the community to turn a corner on the health status of the population," says Teleangé Thomas, SOCF's former health program officer who is now director of the Midwest for the Foundation Center.
This strategy has yielded institutional improvements for long-term and sustainable health solutions by working from the inside out, Thomas says, adding that it's not enough to address a problem with diabetes prevention; instead, it requires delving deeper into why diabetes takes place in higher numbers in neighborhoods like Central.
As part of the Healthy Eating, Active Living arm of SOCF's Improving Health initiative, the foundation and its partners and grantees have established after-school meal programs in neighborhood schools with healthier options; school gardens where students can learn to grow their own food; adding legumes and grains into school nutrition programs; conducting audits to map safe bike lanes within Central; supporting local vegetable producers such as Green City Growers; and opening the Community Kitchen at Euclid Avenue and East 30th Street, just to name a few.
These health efforts have "transitioned the foundation from being a responsive grantmaker to a strategic grantmaker," Thomas says. "It allowed the foundation to think more intentionally about how to build a strategy that recognizes the role of the social determinants of health."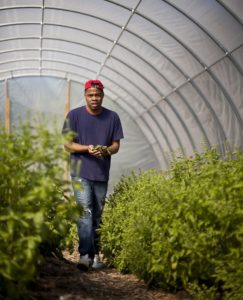 ---
IMPACT IN ACTION: HEAL
SOCF's Healthy Eating, Active Living initiative, also known as HEAL, was instrumental in helping Burten, Bell, Carr Development Inc., with its deep expertise and commitment in the neighborhood, to establish CornUcopia.
This community kitchen facility located on Kinsman and E. 73rd Street provides Central residents a café filled with locally sourced food, free meal preparation and nutrition courses, as well as a Mobile Market that has delivered affordable produce in "food deserts," places where full-scale grocery stores and healthy options are not readily available, says Burten, Bell, Carr's executive director Tim Tramble. Mobile Market vendors also accept EBT food assistance payments — a direct benefit to residents living on a lower income.
It also provides economic opportunity: The Bridgeport Café located inside CornUcopia employs 10 Central residents.
"They walk to work; they all live in the community," Tramble says.
But HEAL doesn't stop at Burten, Bell, Carr. The program's partnerships include a web of healthpromoting organizations such as Bike Cleveland, the Rid-All Green Partnership and others, working in concert to elevate the Central community in making healthy food and active living accessible.
"All of their grantees come together to talk through and work together toward building a healthier community," Tramble says. "We're all helping and working to build on the strength of one another and accelerate and promote the work of one another, which was born from the Sisters of Charity."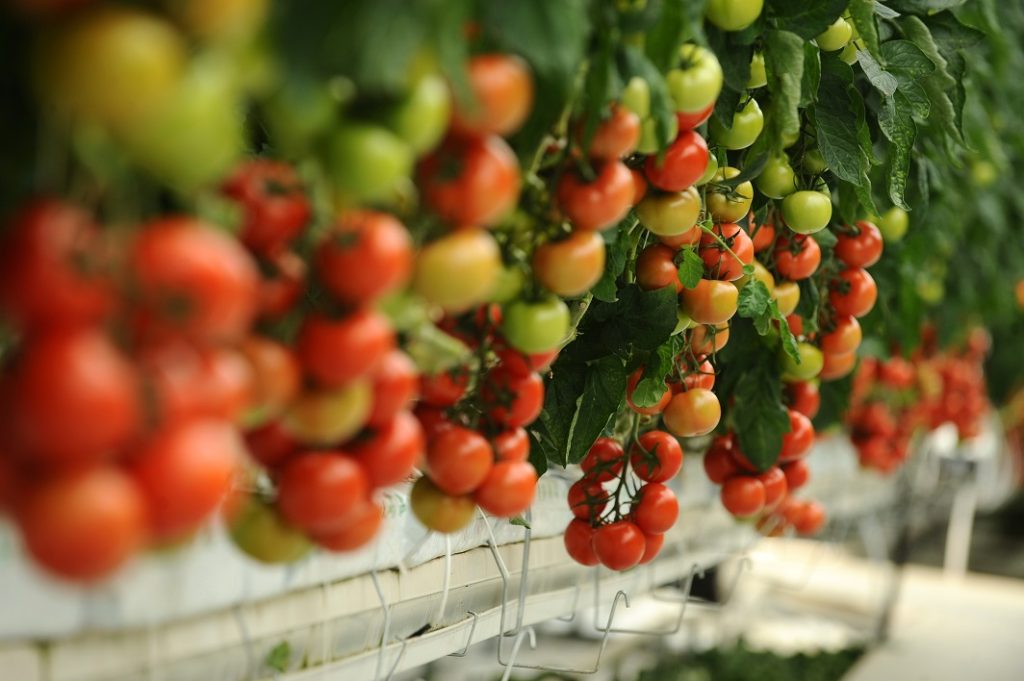 ---
IMPACT IN ACTION: Health Literacy Initiative
Reflecting a belief that doctors' visits should be educational, not perplexing, for Clevelanders, SOCF teamed up with Project Learn in 2007 to help health professionals better communicate with patients at St. Vincent Charity Medical Center.
It was a partnership aimed at increasing health literacy — the ability for patients to find, understand, evaluate and use health information — and included a revamp of the hospital's verbal language, literature handouts and signage around the facility to be easily understood by a person with a fifth-grade reading level, says Project Learn's former CEO Richard Peterson.
Low health literacy results in patients and caregivers not understanding their health issue or the right way to address it or prevent it. And while low health literacy can be a factor among all socioeconomic demographics, it can be especially prevalent in urban, low-income communities with greater diversity in population.
For example, not every person may know what "radiology" means if a receptionist points a patient in that direction, but he or she will be much more likely to be able to identify an X-ray. Signage around St. Vincent Charity Medical Center reflects these simple terms, Peterson says.
But the health literacy program goes far beyond signage and instruction. Understanding the steps to good health supports compliance, which is why health literacy by the patient and provider is so important.
St. Vincent Charity has institutionalized health literacy across its continuum of patient care, and has become a leader in this field. St. Vincent Charity and Project Learn convened the Ohio Health Literacy Conference in 2012 to bring together health care providers to increase awareness, share resources and build capacity for a statewide collaboration.
The above information was included in SOCF's 20th anniversary publication, Theory of Change. 
Impact in Action: Health Literacy Initiative
Improving Health
45
new jobs created in Healthy Eating/Urban Agriculture
3
active meal/snack sites
750+
participants in National and MetroPark biking programs
---
FACING FORWARD: IMPROVING HEALTH
In the coming year, SOCF is building off the successes of improving health in the Central neighborhood through an emphasis on healthy eating and active living access strategies.
"The core of our work is the alleviation of poverty," Chambers says. "We know that poverty really drives health outcomes." The future of this effort will center around health equity and delving more deeply into addressing root causes of health, or the social and economic factors that drive health disparities, which she describes as the ability to achieve optimal levels of health where social status does not determine opportunities to live well.
"If you want to understand health, you have to understand the life-course continuum," she adds. "You have to understand the environmental, developmental and biological factors that influence outcomes in a person's lifetime." Many factors impact the health of a community, and the foundation plans to use more holistic lifespan strategies and economic development opportunities moving forward to help influence these goals and build upon our successes of the past.