June 13, 2017
This article originally appeared on the Fund for Our Economic Future blog, and was written by one of our program officers, Margaret Eigsti:
One in three Cleveland residents and over half of the city's children live in poverty. These statistics are disturbing, but not surprising. As noted in a recent post on the Fund's blog by Mike Shafarenko of ideastream, many individuals in our community identify poverty as a top challenge in Northeast Ohio. He shared data from a recent Listening Project survey, where respondents across a variety of demographics and political leanings agreed that poverty is both harder to get out of than it used to be and that government programs are not having much impact on helping people do so.
While there is an exciting buzz around the city as downtown and certain neighborhoods enjoy an urban renaissance, many residents have been left out of the new growth. National studies, such as the 2016 Economic Innovation Group report on distressed communities, have supported this sentiment. Evidence of increased inequality, increased concentrated poverty, and the significance of place as an indicator of a child's future success affirm that too many people today are trapped in a cycle of poverty and that collectively, we are not doing enough to disrupt it. As research from the Fund and others suggests, these challenges aren't just obstacles for these individuals and neighborhoods, they are an impediment to our overall future economic growth and the prosperity of all people.
What if one idea could change all of that? What if that one idea was yours?
The Sisters of Charity Foundation of Cleveland, a grantmaking organization with a mission to serve those most in need (and a member of the Fund), has worked to create pathways out of poverty for individuals and neighborhoods since its inception. And we are excited to bring to the community a new opportunity to support and incubate innovative ideas to fight poverty in Cleveland.
For more than 20 years, the foundation has partnered with residents, nonprofits and community leaders to change the trajectory of poverty in Cuyahoga County through grantmaking, collaboration, advocacy, and more. It also carries on the legacy of its founders, the Sisters of Charity of St. Augustine, who have worked tirelessly since they arrived in Cleveland in 1851 to address the root causes of poverty through the creation of hospitals, schools and dozens of health and social service programs.
As the foundation celebrated its 20th anniversary last year, its board and staff reflected on the progress made toward goals to end homelessness in Cuyahoga County, reduce health disparities, and improve educational opportunities in Cleveland's Central Neighborhood. The foundation has experienced successes—helping decrease chronic homelessness by 86 percent through convening, continuing to be a partner in the Housing First initiative, and working with other committed institutions across the city that are also doing incredible work to improve the lives of residents living in poverty. However, it is clear that a long road remains to truly address the complex cycle of poverty.
In response, the foundation has decided to try something new while continuing its current work. This spring, a groundbreaking initiative was announced to uncover innovative approaches to fight poverty. The Innovation Mission, an initiative of the Sisters of Charity Foundation of Cleveland in collaboration with Cleveland Leadership Center, is an 18-month fellowship that applies the discipline of innovation to the issue of poverty.
Four passionate, seasoned professionals from any sector with innovative ideas to improve the lives of Cleveland residents living in poverty will be selected. Fellows will remain in their jobs while researching and developing their ideas through rigorous workshops led by a leader in innovation from Menlo Park, California, Dennis Beatrice, senior adviser at SRI International. They will also benefit from $15,000 in research and development funding to incubate their idea, and the opportunity to pitch the foundation for $20,000 in seed funding. An additional $15,000 is also available for the fellow's employer as a token for the time invested in the initiative.
While The Innovation Mission hopes to develop the capacity of its fellows, it is about more than a fellowship. It is about identifying pathways out of poverty and access to economic opportunities. We at the Sisters of Charity Foundation of Cleveland thank those who work to tackle the numerous challenges related to poverty every day, and invite all Clevelanders to join in this mission to fight poverty in our city.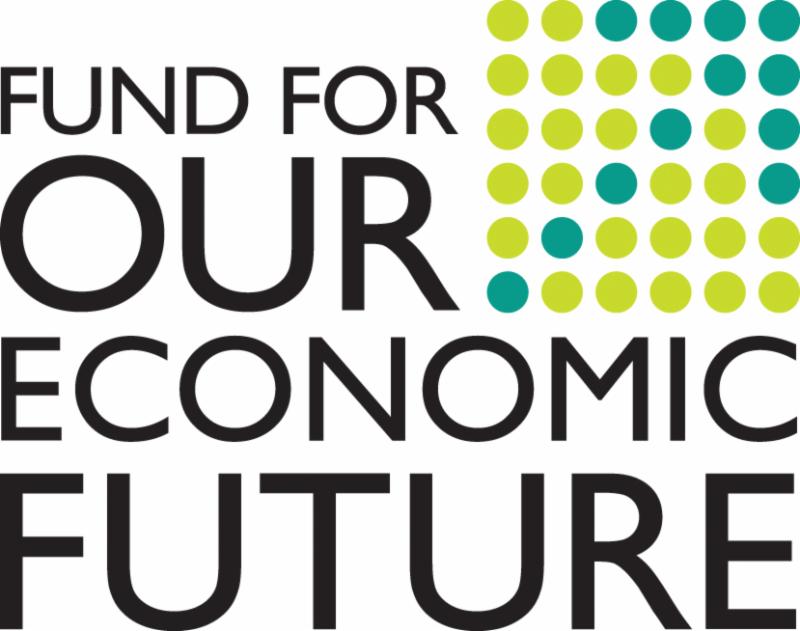 ---
Learn more about The Innovation Mission and how to apply. Applications are due July 17, 2017.