May 6, 2019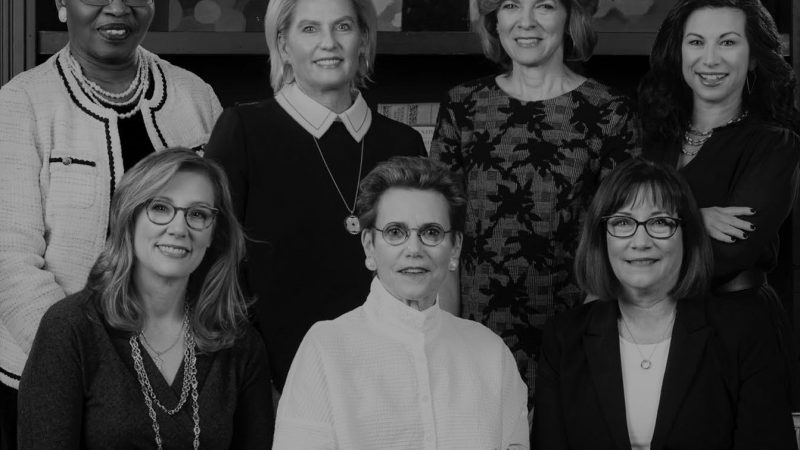 The Sisters of Charity Foundation of Cleveland (SOCF) congratulates board member and former chair Tari Rivera on being named one of the YWCA of Greater Cleveland's Women of Achievement 2019.
An SOCF board member for nearly a decade, Tari serves as president as Regency Construction Services, Inc., which she founded in 1994. In the 25 years since, the company has grown from a three-person startup into a multi-million dollar enterprise with a staff of more than 40.
The Women of Achievement website calls Tari "a forerunner in guiding women toward careers in construction and engineering." With a 32 percent female staff, Regency is now one of the largest female-owned construction companies in the state.
In addition, two SOCF staff members are on 2019's list of Women of Professional Excellence. Angela D'Orazio, senior program officer, and Adrienne Mundorf, senior program director, received the YWCA honor for their leadership and success at the foundation.
"Since they began their careers here, both of these women have been advocates for both our foundation and for the populations we serve," said Susanna Krey, SOCF president. "Angela's work in homelessness has catalyzed major change in Cleveland's work to address youth homelessness, in addition to the Housing First anticipated end to chronic homelessness in 2020. Adrienne has been vital in the development of the foundation's new strategic plan, and works tirelessly to engage with the community and help break down barriers to health access and equity."
The YWCA honors its Women of Achievement and Women of Professional Excellence at an awards luncheon in May.