February 12, 2019
CLEVELAND, February 12, 2019 – The Sisters of Charity Foundation of Cleveland (SOCF) welcomes three new board members in 2019, as well as the board's 2019 officers: Robyn N. Gordon, chair; Judge Michael John Ryan, vice chair; Woodrow Whitlow, PhD, vice chair; Sean Hennessy, treasurer; Joe Gibbons, secretary; Sr. Marian Durkin, CSA, congregational representative.
An SOCF board member for eight years, Gordon serves as director of the Center Operations Directorate at the NASA John H. Glenn Research Center. Gordon has held various SOCF board officer positions and served as chair of the board's governance committee.
"As a longtime champion of women leaders in Cleveland, Robyn embodies many of the core values of our founding sisters," said Susanna H. Krey, SOCF president. "She brings deep experience in organizational leadership, as well as an understanding of the challenges within our community. I am confident her courage, respect and collaborative nature will inspire our board and influence the communities we serve."
She is also a board member of the Friends of the Cleveland Public Library, the Girl Scouts of Northeast Ohio and is a community board member on the Cleveland State University board of trustees.
"This role is such a wonderful opportunity to help move forward the sisters' legacy of serving those most in need," Gordon said. "Through my time on the board, I have become one of the foundation's biggest advocates, and I'm looking forward to our continued growth as we champion innovation and creativity while seeking impactful change for all Clevelanders."
SOCF welcomes new board members in 2019: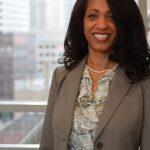 Jackie Dalton is an assistant vice president in the supervision and regulation department at the Federal Reserve Bank of Cleveland. Prior to joining the Fed, Dalton had a 20-year career at KeyBank. She currently serves as interim chair of the advisory board for the Minority Organ Tissue Transplant Education Program (MOTTEP) of Cleveland, as well as guest instructor for financial literacy courses at Tri-C.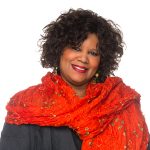 Debra Green worked more than 30 years for Medical Mutual of Ohio, and retired last year as vice president, community outreach and chief diversity officer. A Crain's Women of Note award winner (2016), Green also serves on the board of directors for the Cleveland State University Foundation.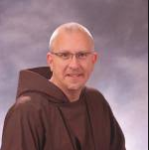 Father Robert Marva, OFM Cap, has been a Capuchin Friar for 25 years. Marva, known as "Brother Bob," was appointed pastor of St. Agnes & Our Lady of Fatima in Cleveland's Hough neighborhood in 2004. In addition to his ministry at the parish, Marva serves as secretary for the board of Famicos Housing Corporation, and is a member of the Diocese of Cleveland Racism Committee.
Mark Schweitzer is currently serving a one-year term while Dionissi Aliprantis is on sabbatical from the Federal Reserve Bank of Cleveland. Schweitzer is a senior vice president at the Federal Reserve, responsible for outreach and regional engagement strategy.
2019-2020 SOCF board officers also include:
Judge Michael John Ryan,Cuyahoga County Court of Common Pleas – Juvenile Division, vice chair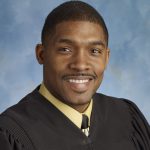 Woodrow Whitlow, PhD, technical director, National Aerospace Solutions, Arnold Air Force Base, Tennessee, vice chair,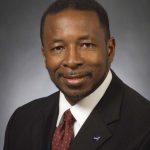 Sean Hennessy, senior vice president–corporate planning, development and administration, The Sherwin-Williams Company (retired), treasurer;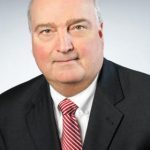 Joe Gibbons, partner at Schneider Smeltz Spieth Bell LLP, secretary;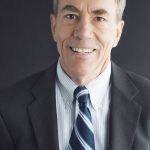 and Sister Marian Durkin, CSA, a member of the Sisters of Charity of St. Augustine, SOCF's founding sisters, as congregational representative.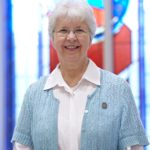 In December, SOCF board and staff paid tribute to outgoing board member Sister Evelyn Flowers, CSA, who stepped down after eight years of service to the board.
—
Sisters of Charity Foundation of Cleveland
Since 1996, the Sisters of Charity Foundation of Cleveland has partnered with residents, nonprofits and community leaders to change the trajectory of poverty in Cuyahoga County. Its nearly $100 million endowment includes the first health care conversion foundation and first foundation formed by a congregation of Catholic sisters in the United States.
Through grantmaking, collaboration, advocacy and more, the Sisters of Charity Foundation of Cleveland works to improve the lives of those most in need with special attention to families, women and children living in poverty. The foundation works to end homelessness in Cuyahoga County and to reduce health disparities and improve educational opportunities in Cleveland's Central Neighborhood. As a Catholic organization, the foundation extends the values of Jesus Christ through the mission of its founders – the Sisters of Charity of St. Augustine – and also works to sustain the ministries of women religious.
The Sisters of Charity Foundation of Cleveland is a ministry of the Sisters of Charity Health System – a family of Catholic health care, grantmaking and outreach ministries healing individuals, families and communities in Ohio and South Carolina.