May 6, 2021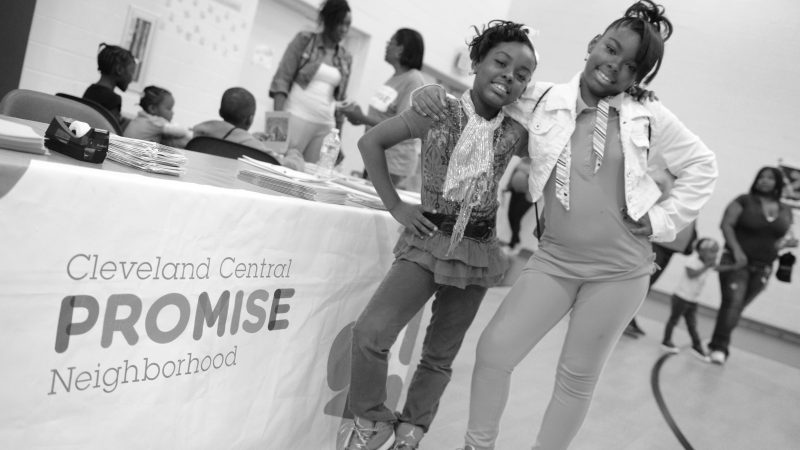 Promise is a collective impact movement that helps to convene partners, create shared goals and implement collaborative initiatives in the neighborhood. The Central Promise Team operates as an organizational leader among the partners who share the Promise goals. Over the past two years, we have engaged collective impact experts to work with the Promise team to understand how to build out the most effective model for the Central neighborhood. In January, longtime Promise team member Joe Black accepted a role at the foundation as program officer, health equity, which encouraged Promise to look more strategically at the way it supports the community.
To reflect this ongoing work in the community and the role of the Central Promise Team, Promise is happy to share the following promotions:
Richaun Bunton, LSW, MSW, is now Managing Director, Cleveland Central Promise Neighborhood, and Dawn Glasco is Manager of Engagement and Social Innovation, Cleveland Central Promise Neighborhood.
As managing director, Richaun maintains Promise leadership across key partners (e.g. Starting Point, Family Connections, College Now) to develop shared goals, processes, measurement, activities and more in pursuit of collaboratively identified outcomes for Central families and children.
In her five years with Promise, Richaun has formed deep connections with partners in areas of education (early childhood, K-8 and high school), behavioral health, trauma-informed healing and community engagement. These relationships inform her leadership of related Promise initiatives, including early childhood education capacity, student transitions, post-secondary pathways and the Family Partners initiative.
A former Promise Ambassador who has been a staff member for eight years, Dawn is the eyes & ears of Promise among residents in the community. She will lead the Promise Ambassador program, which she has co-led over the last several years in partnership with Joe Black. Dawn is integral in leading and supporting key neighborhood activities and programs and finding new and innovative ways to engage communities impacted by health, racial and socio-economic inequities.
Congratulations to Richaun and Dawn on these well-deserved promotions.