March 5, 2020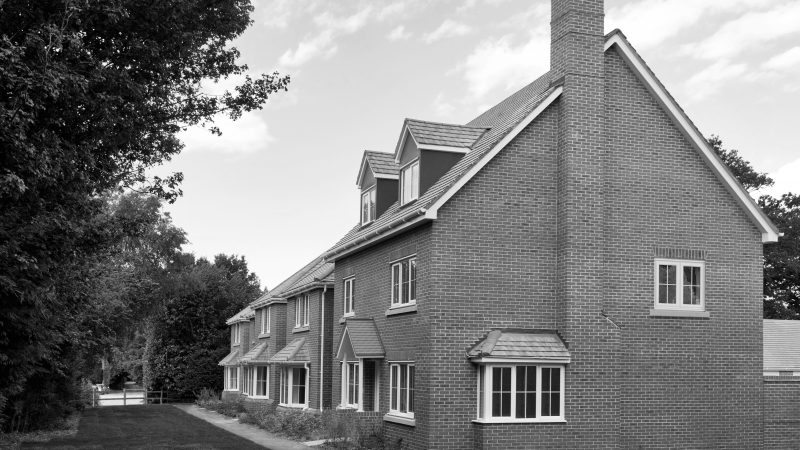 The Sisters of Charity Foundation of Cleveland has been a longtime supporter of ending homelessness in Cuyahoga County and beyond and has made great strides to do so over the last two decades by implementing best practices, strengthening advocacy efforts and working with many partners locally, regionally and nationally.
Since the Foundation began our work to end homelessness, we have advocated for federal and state public policies that support efforts to end homelessness in our country. We are encouraged by two major pieces of bipartisan housing legislation that were introduced in the U.S. Senate late last year: the Eviction Crisis Act of 2019 (S.3030) and the Family Stability and Opportunity Vouchers Act of 2019 (S.3083). Both pieces of legislation are supported by an important coalition, The Opportunity Starts at Home campaign, which recently hosted a congressional briefing on Capitol Hill to discuss the importance of this legislation and encourage elected officials to co-sponsor and support both bills in the House and Senate.
The Eviction Crisis Act, introduced by Senators Bennet (D-CO) and Portman (R-OH), along with Senators Brown (D-OH) and Young (R-IN), would create new tools to tackle the nation's ongoing eviction epidemic, including the creation of a new emergency assistance fund to provide direct financial assistance to help families remain stably housed during an unforeseen economic shock, such as a broken-down car or sudden medical bill.
The Family Stability and Opportunity Vouchers Act, introduced by Senators Young (R-IN) and Van Hollen (D-MD), would create 500,000 new housing vouchers specifically designed to help families with young children access neighborhoods of opportunity with high-performing schools, strong job prospects and other crucial resources.
"I think we're seeing a growing awareness among colleagues in both parties of how important housing is – that everything begins and ends in housing," said Senator Brown at the briefing. "If people aren't housed adequately in safe, affordable, clean surroundings, so much else goes badly in their lives."
"A lack of affordable housing is both the cause of and the solution to homelessness," said Nan Roman, CEO of the National Alliance to End Homelessness. "Eviction is a predictor of homelessness among families and individuals, and housing vouchers end homelessness for people. These two bills present a solution to homelessness."
Working to End Homelessness at SOCF
The Sisters of Charity Foundation of Cleveland has made ending homelessness in Northeast Ohio a priority since 1998, investing millions of dollars in ongoing initiatives and believing that housing is a basic right. Key initiatives include Housing First, which has been highly successful at greatly decreasing the rate of chronic homelessness, and A Place 4 Me, to support young people facing homelessness and aging out of foster care.
Another initiative is The Innovation Mission fellowship program and the work it has spurred, like the Housing Justice Alliance. The alliance is run by the Legal Aid Society of Cleveland and ensures fairness for low-income people who face housing instability. Two years after the launch of the first Innovation Mission fellowship, the foundation celebrated a major success: On September 30, Cleveland became only the fourth city in the United States to pass legislation for a true right to counsel for the 9,000 Clevelanders who face eviction each year.
Click either of these links to learn more about the Eviction Crisis Act of 2019 (S.3030) or the Family Stability and Opportunity Vouchers Act of 2019 (S.3083).