September 30, 2019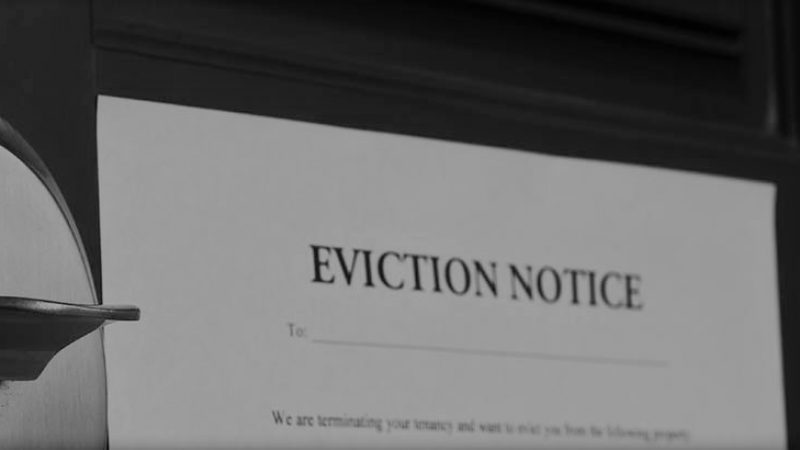 Two years after the launch of the first Innovation Mission fellowship, the Sisters of Charity Foundation of Cleveland is celebrating a major success: On September 30, Cleveland became only the fourth city in the United States to pass legislation for a true right to counsel for tenants facing eviction. This legislation was introduced and developed by the Housing Justice Alliance, a collaboration between the Legal Aid Society of Cleveland, Cleveland City Council, the Cleveland Metropolitan Bar Association and the Cleveland Academy of Trial Attorneys. Hazel Remesch, supervising attorney at Legal Aid and a founder of the Alliance, used her time and resources as an Innovation Mission fellow to develop and launch the work that led to today's announcement.
For more information on right to counsel, the Housing Justice Alliance and what this legislation means for Cleveland, read the below blog from Crain's Cleveland Business. The story appeared in August, when legislation was introduced.
Cleveland inches closer to right to counsel for citizens in need facing eviction
By Jeremy Nobile
The city is one step closer to legislating a right to counsel in housing court for low-income individuals, thanks to Cleveland City Council legislation introduced on Aug. 21.
If successfully established, Cleveland would become just the fourth city in the country — behind New York City, San Francisco and Newark, N.J. — with a guaranteed right to counsel. Studies show that would stand to benefit not just the individuals and their families facing eviction, but the wider community and, perhaps counterintuitively, even the real estate market itself.
You can read more about the history of right to counsel, why it's needed and movements to legislate those rights in U.S. cities in recent years in this Crain's story from July.
Part of the challenge is securing funding to administer the program and pay lawyers who'd work on the related cases.
The present legislation — which has to go through committee and then back to council for a proper vote — calls for serving individuals facing eviction who live within 100% of federal poverty guidelines. It also establishes United Way of Greater Cleveland as the lead partner organization in the effort.
"The Housing Justice Alliance and its goal to create a right to counsel is possible because of the Cleveland Housing Court's history of fairness and creative programming to benefit the community," said Cleveland legal aid spokeswoman Melanie Shakarian. "The Housing Justice Alliance — as considered by Legal Aid over the past 18 months with help from the Sisters of Charity Foundation — could only have been developed knowing we could implement this in a court open to positive systemic changes. With help from United Way as the lead agency, low-income tenants will not only have access to full representation: More tenants will get to know the housing court's social service referral program, understand the rent escrow process, benefit from mediation and learn from housing court specialists."
United Way notes that in Cuyahoga County, 80% of landlords cited nonpayment of rent as the primary cause for their eviction filing, and 40% of homeless families cited eviction as their primary reason for living in a shelter.
An average of $1,200 in rental support would have prevented eviction, according to preliminary research by Case Western Reserve University shared by United Way. That's a fraction of the cost of a stay at an emergency shelter for a family, which can cost more than $16,000 on average, according to the Department of Housing and Urban Development.
"The Impact Institute will play a vital role in this citywide effort to restore effective, long-term housing solutions for our Cleveland-area neighbors," said Augie Napoli, president and CEO of United Way of Greater Cleveland, in a statement. "This legislation is not about tenant versus landlord; it's about stabilizing the person in need to prevent eviction, which is one of the first steps in permanently breaking the cycle of poverty, and we applaud Council president Kevin Kelley for his leadership and determination to quickly advance this important legislation."
Related stories:
Innovation Mission spurs legislation for evicted tenants
Catching up with the fellows: Hazel Remesch (video)