September 7, 2018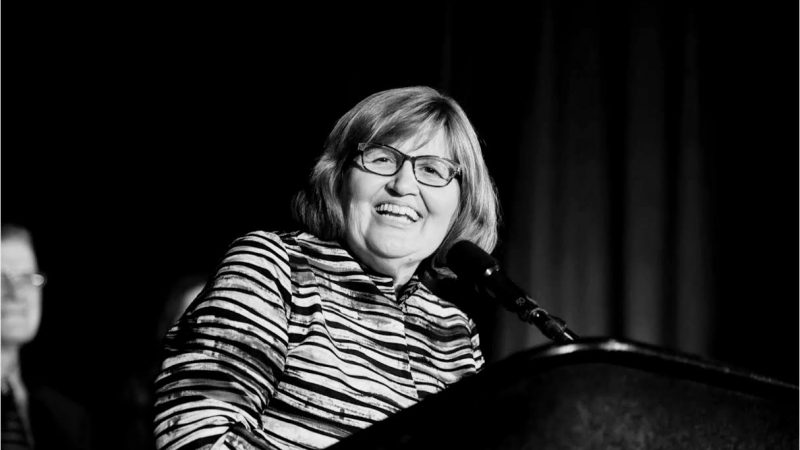 On September 6, Enterprise Community Partners held an event to celebrate 30 years in Ohio, and honored the Sisters of Charity Foundation as a Community Partner of the Year, following nearly 20 years of collaboration on the Housing First initiative.
The event, held at the newly renovated LaSalle Theatre in Cleveland's Collinwood neighborhood, celebrated the many community partners focused on ending homelessness in Northeast Ohio. Also honored as Community Partner of the Year was the Cleveland/Cuyahoga County Office of Homeless Services.
Elaine Gimmel, chief operating officer at EDEN Inc., another Housing First partner, introduced the Sisters of Charity Foundation (SOCF) at the event and presented the foundation its award.
"Sisters of Charity has been at the forefront of our mission to end chronic homelessness in Cuyahoga County and we would not be where we are today without their faithful leadership and support," Gimmel said. "And we are on track to achieving our goal of ending chronic homelessness by 2020."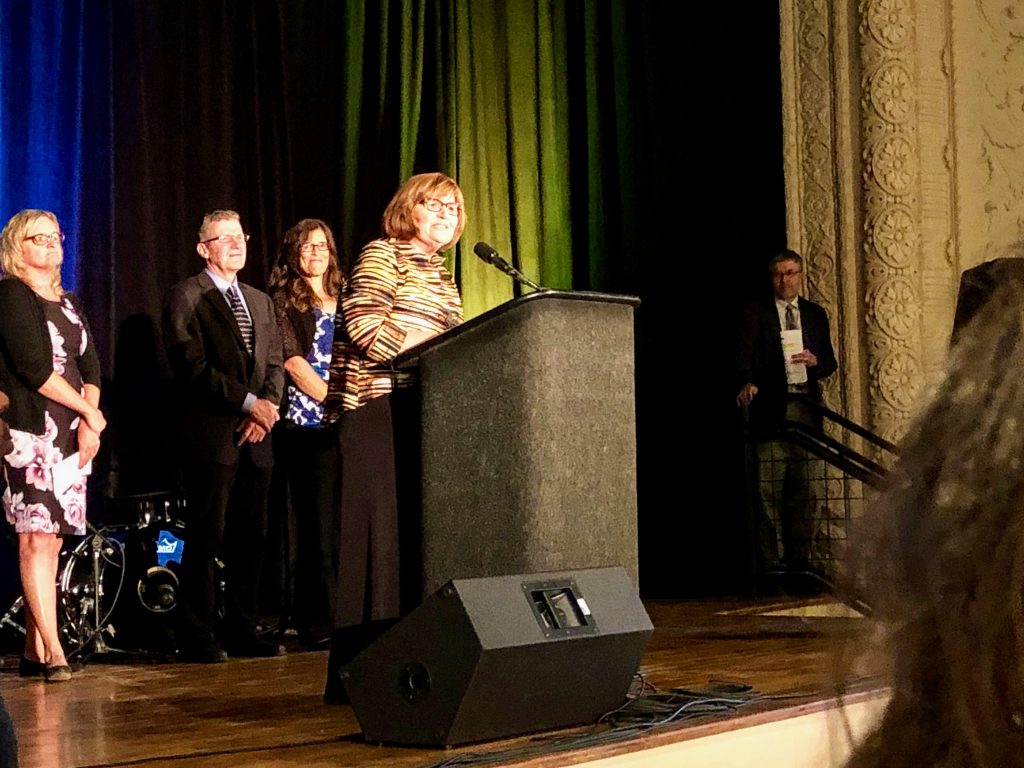 SOCF president Susanna Krey accepted the award on behalf of the foundation. She expressed gratitude to SOCF's board of directors and founding sisters for decades of support, and she acknowledged that success would not be possible without contributions from each Housing First partners: Enterprise, OHS, EDEN, CHN Housing Partners and Frontline Service.
"Thank you, Enterprise, for your many contributions and leadership in this community," Krey said in closing. "Together, we celebrate your tremendous success, and we look forward to continuing our partnership for years to come."
Enterprise also presented the Philanthropic Leader Award to Bruce Murphy, recently retired head of corporate responsibility at KeyBank. Terri Ludwig, CEO of Enterprise Community Partners nationally, joined the Ohio team at the celebration and offered congratulatory remarks.
In 2002, SOCF and the Cleveland/Cuyahoga County Office of Homeless Services, in partnership with Enterprise Community Partners, formed the Housing First collaborative to end long-term homelessness. Housing First provides safe, permanent supportive housing with on-site services designed to help an individual stay housed and live a more productive life in the community. Housing First saves the community nearly $7 million a year because its residents are no long straining costly safety-net services, such as emergency room visits, psychiatric stays or incarceration.
Housing First is on pace to end long-term homelessness in Cuyahoga County by 2020.